accessing the Belkin wireless router dashboard would enable you to be the master of your wireless network.  today in this post we are going to explain how you can log in Belkin router using default details. we will also come to learn about the Belkin router IP address, default username, and password for the Belkin wifi router.
Also, as a student, don't forget to pass your writing requirements to 123Homework to be more free while studying and programming issues.
How Belkin Router Login Will Help You
Belkin Router Installation, Setup & Troubleshooting
Belkin router Password Recovery & Password change for Admin Page Access & Wireless Network
Reset, Self Heal, Update the Firmware
Change SSID, Change Band Settings,
Slow Belkin Router Internet Problems & Much More.
Now you Need Some information firsthand Before you Jump on settings Please Be careful & Perform steps as instructed.
Requirements For Belkin Login
To Login the Belkin Router setup page You Need a Few Details Up Front Like –
Default Belkin IP Address (Default Gateway)
Computer Or Phone With Full Internet Browsers like Chrome, Safari, Mozilla, Internet Explorer, Or Microsoft edge.
Username & Password for Belkin Admin Panel
Working Connection From Router & Power Source.
Ethernet Cable (Optional)
Default Belkin Router Ip
192.168.2.1 Is the Default Belkin Ip (Gateway) to Access Belkin Router Console Page. In Simple Words, This is just an IP (Internet Protocol) address to access & manage Belkin router settings & services.
Note- Belkin Router Login Using Default 192.168.2.1 Would Only Work When Belkin Router to Connected to the device that you are using to Login Belkin dashboard.
Note – if you have any issues with Belkin performance than non-working Belkin router then you should try Belkin router not working Guide and see if it helps.
Belkin Router Login
in any case, if you are not able to connect with the Belkin router Using Wireless Please Connect the First Lan port of the Belkin router to Your Computer using the Ethernet Cable.
Now Once we have connected the Belkin Router with Our Device it's time You Login Belkin Router dashboard.
if you see orange or amber light blinking on Belkin router

then make sure the cable connection is in the right formation.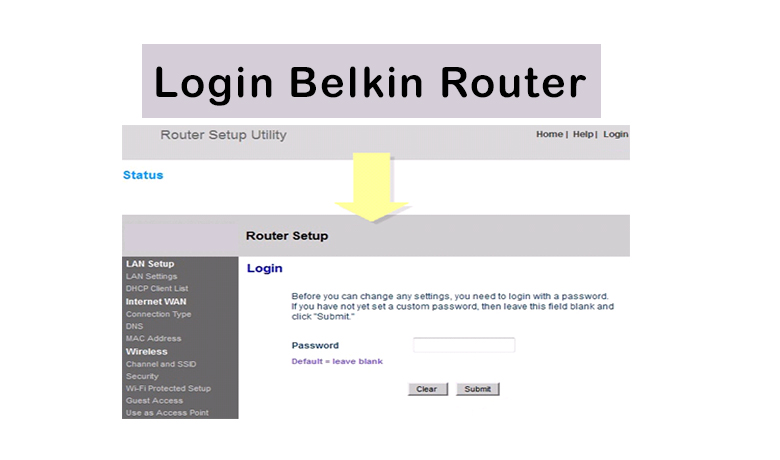 In Order to Login to Your

Belkin Router Setup Page

Please Follow Given Steps-

Turn On the Belkin Router & Connect it With Computer Or Smartphone.
Open Your Browser Like Chrome, Firefox, Safari, etc.
At the top of your Internet browser Please Type 192.168.2.1 And Press Enter.
Now it should ask for the default username Or Password. Please Try the Combinations Given below-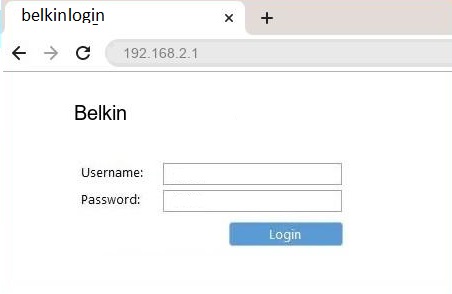 | | |
| --- | --- |
| Username | Password |
| admin | admin |
| admin | password |
| admin | 1234 |
| admin | leave it blank |
| blank | admin |
Note – For default Username, Password & default Ip Address You can also look up the configuration card that came with the router or Look at the Router Bottom. there Should be a Lable Containing all this Information.
This Should Get You logged in to Your Belkin router admin panel, However at any point if you see that you are not able to access the Belkin router admin dashboard Please Reset the Belkin router to default settings.
Reset Belkin Router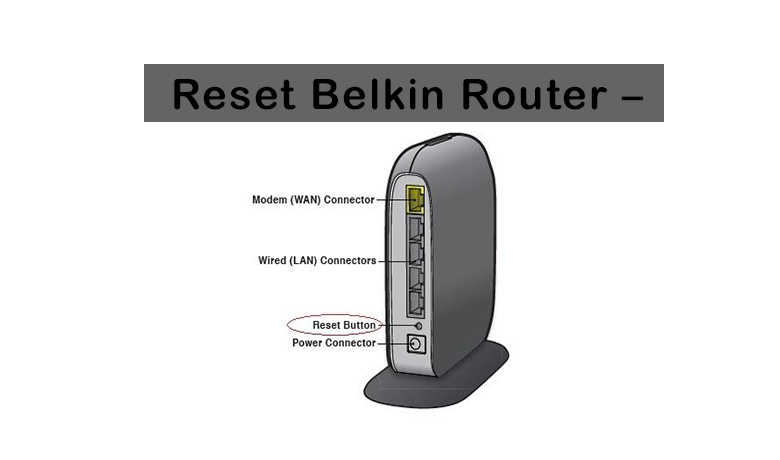 Connect Belkin router to power outlet & locate the Reset Key On Belkin router.
You May Find the reset key at the back or bottom of your Belkin router.
Use a paper clip Or Pen to Pres the reset key While the Router is On & Hold the reset key for 10-15 seconds.
Once all lights start flashing Up Let the Reset key Go & restart the Router.
Once Reset You can log in to the Belkin router With the default Belkin Gateway 192.168.2.1 with the default username and password.
Setup Belkin router after Reset is Easy and Quick so Configure the Belkin router as you wish with your existing Modem connection.
You Must update the Belkin router firmware after Belkin Router Reset Or re-installation to keep the latest security Intact.
Update Belkin Router firmware
it's Highly impotent that you Must perform a Belkin router update to get the latest security and updates to help you get the most out of your Belkin router. use default details to login the Belkin router then Go to Utilities to check for the latest Belkin router update
Please Restart the computer after the Update and start using the Internet as you need. Comment below and let us know if you need any other help with your Belkin wireless router.
we thank you for reading at fixingblog.com