Hello Belkin user, Welcome to Fixingblog
I am very sure that While you are here you may want to reset the Belkin router password. in this post, we will also tell you how to retrieve the password without resetting the router In case you forgot the Belkin wireless password.
Let's Guide you and teach you –
Reset Belkin router password
there are two basic ways to get This issue fixed Please follow as you like –
A- Login and Change the Belkin router password –
If you Forgot the Belkin wireless password In this you don't need to reset the router to default settings.just follow these steps to get the password of your Belkin router –
If you have a Belkin router and want to Know the password first look at the back of your Belkin WiFi router there will be a user name and password.

You can also login to your router and Get to Know the Belkin router password
Connect the computer or laptop to the router using a cable.
type 192.168.2.1 on the very top of your browser (URL box )
it may ask you user name and password try username = admin and password = admin, if this did not work you can also try username = admin, password = password.
Now after Login please Go to Wireless settings and Click on Security Tab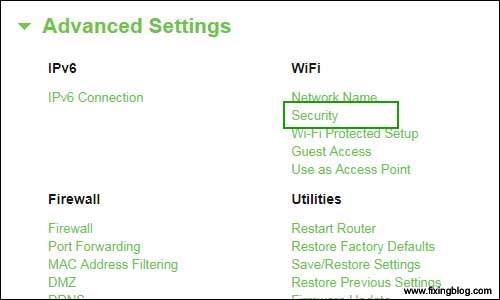 Now here You can see the password of your wireless router
Click on Obscure PSK And you can see the password.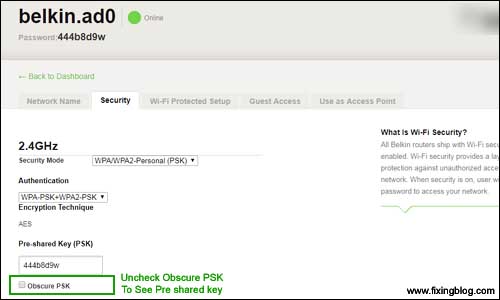 if this did not help You to reset the Belkin router password please try resetting the Belkin wireless router.
Reset Belkin router to default settings
You just need to follow the steps and get your wireless router reset to factory settings and after that, it's very easy to set up the router like a new router.
Connect the router to the power Outlet.
Use a pen or paperclip to reset the Belkin wireless router.
Press the Reset Key Using pen or paperclip And hold it for 30-45 seconds and then release the reset key.
Now you Can see all lights blinking while reset, after reset restart the router.
Now every setting has been reset and now you can change the Belkin router password and settings As you wish.
for Belkin router setup follow How to setup belkin wireless router in easy steps ?
I hope all this did help you to reset the Belkin router password.
for any other help please comment below and let us know.
We thank you for reading at fixingblog.com