Hello Everyone,
Today in this Post we will Guide you How to install and Setup D-link range extender. Folks, D-link extenders have a good Rating In Comparison to Any other Wireless Extender. Setting up a d-link range extender is incredibly easy and simple.
Once Installed D-link range extender will increase the speed And Coverage of your wireless network. In Order to set up a d-link range extender, You Should Have an I.S.P Modem (Internet Service Provider ) And the main Wireless router. Let's Get started And Help You to Setup the d-link extender –
Setup D-link Range Extender
Friends, Although These Days Most of the range extenders, Are Plug And Play Which Means You Can Just Setup d-link range extender in 2 minutes But those 2 minutes Can be very long if you really don't Know the Right steps to get this Going.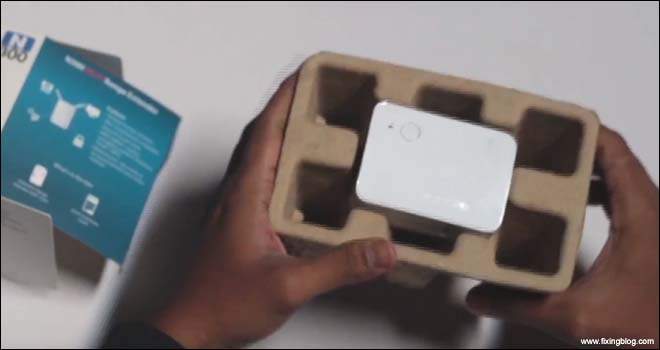 Please Follow These Steps to Successful Setup d-link range extender –
Access Dlink Range Extender Setup
Unbox Your D-link Wireless Range extender And Plug it to the Power Outlet.
Now Go to Your Computer Or Phone And Refresh The wireless Network List. You May See a New D-link network With Your Extender Model. Please Connect With It.
It May Asks For The Password Please Look at the back of Your D-link Box Or Check the D-link Configuration card That Came with With D-link range extender box. Type The password And connect with the d-link extender.
Once Connected Please Open Your Internet Browser And Type http://dlinkap.local/ In Address Bar. You Can Also Try http://192.168.0.50 To open the d-link range extender setup page.
In Next Step It Will Ask You How to Want to set up your range extender, Please Select Manually And Hit Next.
Now Extender Will Auto search for Available WiFi networks Around You To Join. Please Select You Main Router Network (Existing Wireless router ) Name and Click Next
Type the password of your existing Router And Click Next to Continue. Now Your Extender Will Try to communicate with your router if your Password is connected Then the d-link range extender will be connected to your router.
Once Can change And Configure the Network name (SSID) and Network Password In the Next Step. You Can Also Adjust The Security And Disable the Guest wireless.
You Can also Enable And Disable 5 GHz networks For Gaming Proposes. at Last, click Apply And Save the Settings for the extender to work.
Congrats Your D-link Range extender has been configured. Now You Can Restart your d-link range extender and start Using Better Speed And Solid Connectivity throughout You Home.
Dear Folks If You still have a Problem setting up a D-link extender Please Try installing your extender Using the Ethernet Cable. it's easy to Login dlink range extender with the correct steps.
Setup D-link Range Extender With Cable –
Friends Sometimes Few People Find Installing Extender Hard Without Cable So Checkout This Option Also for Installation of D-link wireless Extender –
Place Your D-link Range Extender Near Your Main Router Plug Your Extender to Power Source And Turn it On.
Connect Your D-link Extender With Computer Using Internet Cable TO Any LAN port On Existing Router.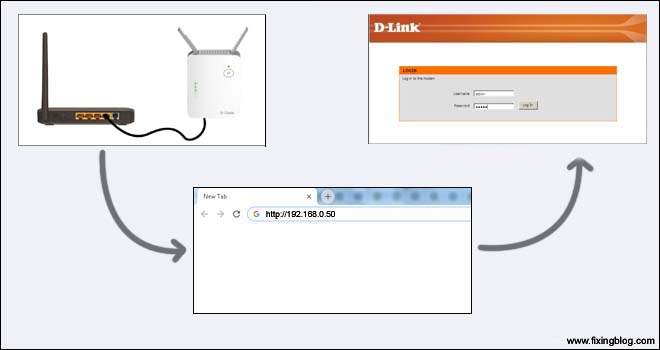 Note:- While Installing d-link Extender With Cable Your Main router Should Be On But your Computer Should Be Disconnected (Wired Or Wireless) From your Main router.
Open Your Internet Browser Like Chrome, Firefox, Or Internet Explorer and type http://dlinkap.local/ Or Use the IP address http://192.168.0.50 In Your Browser Address And Press Enter.
Now Follow The Instruction Given Above And Configure Your Extender. After Setup Restart All Devices.
Please Place Your Extender Anywhere Midway between Your Router AND Wireless Clients.
Now You Can Connect All your Device With a D-link extender. we hope this helps to fix your D-link extender.
In Any Case, if you will like it configured Properly Please Reset Your Dlink range extender Please Read This Guide Reset And Troubleshoot D-link Range Extender
😉 Please Comment Below And Let Us Know If You Need any other help to setup D-link Range Extender.
🙂 Thanks For Reading At Fixingblog.com
Good Luck