Hello Friends,
This post is a complete guide on Belkin router firmware updates. today we will assist you on how to update Belkin router firmware and what to do if the firmware updates fail. With Every Firmware Update, Belkin Try To Fix Security, Compatibility, And Performance Issues Reported To Them.
What Is Router Firmware?
Let Us Make You Understand
Answer – You Can Say Firmware Is The Operating System Or Driver For your Router. Without This Belkin Router Or Any Other Router will not be able to perform any task.
Friends Updating router firmware may help you solve many issues regarding your wireless router. for example-
The update helps to fix Security Loopholes in the WiFi routers.
Performance-related Problems in Belkin router.
New features for the router to enhance the overall experience.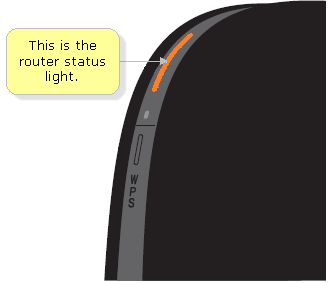 If Your Belkin router is not working Or if your Belkin router has an orange Light then It's really important that you update your Belkin router firmware. Installing the latest firmware update is a critical part of Belkin router troubleshooting.
In Order To Maintain The Performance And Connectivity It's Very Important That We Check For Firmware Update Every Month In Router.
Let's Go And Update Belkin Wireless Router And Its Firmware.
Belkin Router Firmware Update
Make Sure Your Computer Is Connected To Belkin Wireless Router Using Cable Or Wireless
Plug Your Router Into Power Outlet And Open The Router Setup Page.
default Ip Address Is 192.168.2.1  And Login To Your Router  Please Leave The Password Space Blank Or Try Any Password if You Have setup Before.
You can find default Belkin login details at the back of the router or click on the Given Ip above to Know More about it.
In Case You Fail To Login Please Reset The Belkin Router Settings to their default settings.
Once Reset Please Access the Belkin dashboard again and Follow the steps
The good thing About Latest Belkin Router is That They Will Automatically Notify You If There Is A New Version Or Firmware Update Available.
You Can Check For Firmware Update under Utilities of Advanced Settings And Install The Firmware Update From Here.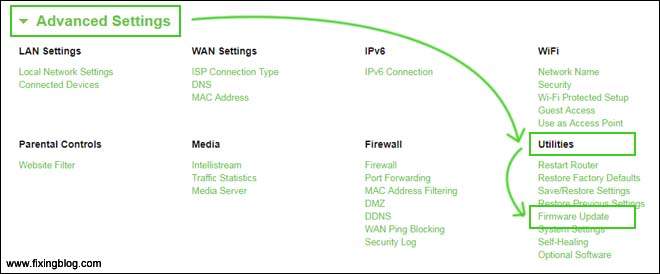 Please Reboot Your Router, Modem, And Computer After the Belkin Firmware Update. if you have reset the Belkin router Find out How to setup belkin router after reset from the start and make sure -it's done just the way recommended.
if you had any frequent connections from the Belkin router or You have Slow Belkin router issues then it should be fixed by firmware Update.
For those Who have An Older version of the Belkin router, We have given you the exact same steps with Minor changes. Please Take a Look-
Updating Old Belkin Wireless Router
Before We Start Updating Please Plug Your Belkin Router into the power And If Possible Please Connect the Belkin router to the computer Using Ethernet Cable.
If Not Then Make Sure Your Computer Is Connected With Belkin Router Using Wireless Connection.
Please Open Your Browser  And Remove Everything From URL Box
Now  Type 192.168.2.1 In The URL Box And Hit Enter.
Click On Login And It May Ask For Password Please Leave It Blank And Hit Submit.
Now At The Left, You Can See the Option For Utilities Please Click On It.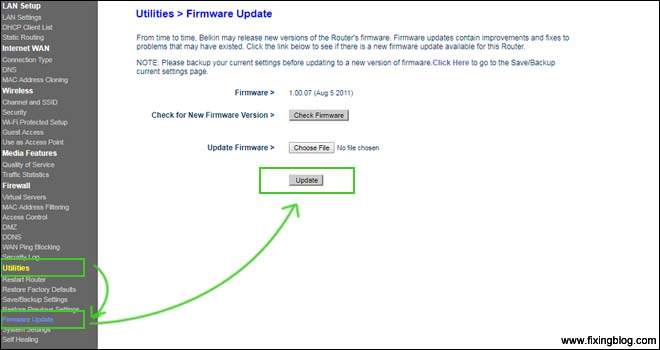 Here You Can See Your Firmware Number and Model Number Will Be Written At The Back Of Your Router.
You Can Check For Updates And Download The Firmware Setup
Make Sure You Save It To Your Computer Desktop.
Now Click On Browser And Give Your Firmware Setup Path And Click On Update.
It May Takes Some Time Once It's Done Please Reboot Your Router And Computer.
Do let us know if You have any Problem With the Belkin router. you can fix the Belkin router with no internet issues just by reading our posts Or By contacting the Support team.
See If This Information Helps You to Update Belkin Wireless Router And Get It Working Properly. You Can Also Read Belkin Guide On This
Please Comment Below And Let Us Know If You Need Any Other Help With Your Belkin Router.
We Thank You For Reading At Fixingblog.com
Good Luck.