Hello friends,
Welcome to fixingblog.com
When we Sit down Today to watch Netflix on my laptop I had this issue. The laptop keeps disconnecting from the wifi network even though it is on a stable internet connection.
At first, I thought it was Netflix but soon after trying all steps, I get to know it was the laptop that has the issue.
because all other devices were connected to the internet and every other user in my home was able to go on the internet without any other problem. Now by this time I knew it was My laptop who have the problem.
Fix Windows Laptop keep disconnecting wireless
now I understand that while you are doing something on the internet important or watching something online dropping the internet can make you feel like hell.
So I did Try a few steps And they worked for me. let's see if they also work for you just
shut down the laptop for 1 minute.
restart your wireless router also if possible.
now you see your wireless network name click on connect.
once it is connected try Updating the Wireless Driver.
push the windows key on the keyboard with the letter R at the same time.
the run box will appear on the left-hand bottom of the screen.
type ncpa.cpl in the box and now click OK.
you may see your wireless network adapter.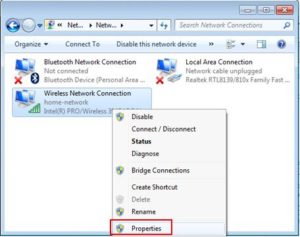 just select the wireless network adapter and right-click on it now you see an option for properties.
now select the wireless adapter And click on configure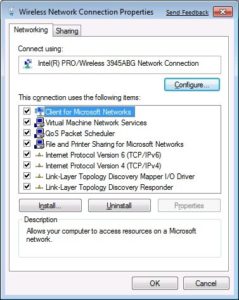 now you will see many options click on power management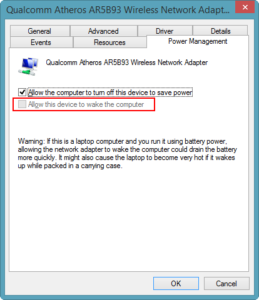 you may uncheck both options.
again make sure you remove the checkmark from both boxes click on apply and then click OK.
Read More about Windows Laptop won't connect to wifi
Updating the laptop wireless card
after this step please try to update the wireless driver of your laptop.
please follow the same steps unless you see power management
there you can see the option for the driver on the top of that box.
Click on the driver and then click on update the driver
let the windows find the latest driver for the wireless card automatically
once it's done click on apply and OK and then restart the laptop
go and check to see if these steps have fixed your problem.
there are a few important steps that you can also try if this did not work
Solve encryption mode problem
most people don't know but few types of wireless adapters don't work very well with every encryption mode on the wireless router. changing the encryption mode can also help you.
just log in to your router and change the encryption mode to WEP and customize your password as a default WEP password.
you can ask your INTERNET SERVICE PROVIDER about this issue.
Tips: – While you see Windows Laptop keeps disconnecting wireless you make sure you are using the laptop in the router range. normally for a home wireless router, the range goes from 35m-40m.
please adjust the router and if all this did not work then try resetting the laptop
Follow: restore/reset windows computer to factory settings And see if this helps to fix Windows Laptop that keeps disconnecting wireless.
comment below and let us know if this gets your issue fixed.