Hello friends,
Welcome to fixingblog.com
Dear Friends If You Don't Want to Lose Your Data Or Programs Then You Should Try Doing A Restore First.
Restore the computer To the Back Date
instead of resetting try windows restore because most of the windows problems in windows 7, 8 windows 10, and 11 can be fixed by doing a system restore. follow the easy steps –
1-just press the windows key on your keyboard with the letter R and hold it together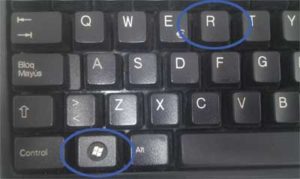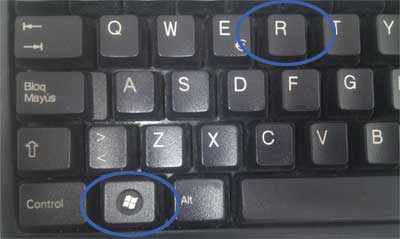 2- you will see a Run box at the left side bottom of the computer screen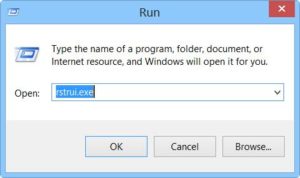 3– Type rstrui.exe and click ok.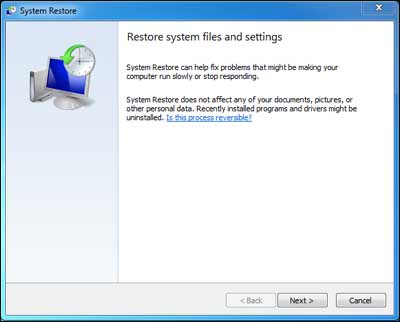 4-Now click next and follow the instruction and restore the computer to the date while it was working fine.
5- if you can see the right dates when it was working fine just look at the bottom of the page and click on show more restore points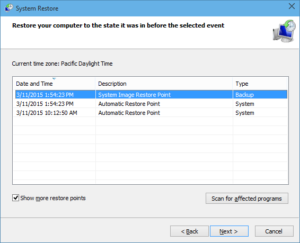 Now click on next and confirm the restore point and let the computer be restored it will take 20-30 min to get restored.
Refresh or Reset the windows computer
If system restore does not work try Resetting the computer before you go for reset or refresh of the windows computer. I will recommend please take a full backup of your data.
Then go to system Reset and follow the steps –
How to Reset  Windows 10
Now when you have to reset the windows 10 computer reboot the computer
And go to settings Then click on update and recovery.
Then you will see many options like –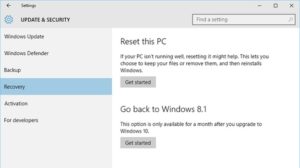 Click on Reset the PC.
Now select keep my files and click on next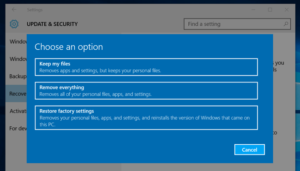 Once you confirm it windows reset will restart the computer and the windows reset will start. be patient it will take some time to get reset
Why Restore and reset Windows Computer?
when we are going to restore or reset the windows computer to factory settings.
let's understand the possible reason why someone would like to restore or reset windows computers.
COMPUTER SLOW – When the computer works very slow and takes very long to Process any command
Or when computer freezing recommends doing restore or reset windows computer. Follow Post To Fix Slow Windows Computer-
Programs Not Responding – When windows programs do not respond try uninstalling or installing them.
For more follow this post- and go step by step to solve this problem.
😉 Please comment below and let us know any kind of help With Your Windows Computer.
🙂 We Thank You For Reading At Fixingblog.com