Hello folks,
Friends, we have been using a dlink router for almost 5 years now. it works great but once in while it does overheat and has performance glitch issues. however, after troubleshooting it worked like a charm.
D-link is a well-known networking brand and they manufacture networking devices such as router, extender, switches, USB adapter, etc. name them champion if you will, Because they have managed their product & quality quite well for over the decade now.
Today In this post, we will help you to troubleshoot dlink Router problems & Help you Fix them. together we will find out the problem & Guide you to all possible solutions. Please stay with Us till the last of this amazing troubleshooting journey.
Why D- Link Router Won't Work
folks this a Well known and Most common issue With In Router Community. Let's List Out Some of the Issues that Might Cause your Dlink Router to Quit Working.
Overheating & Power Supply Issue.
Latest Firmware Update Or Incorrect Configuration
Sometimes it happens due to IP address misplaced from one device overlap to another device for getting router work
ISP Problem Etc.
Let's Start With Basic Troubleshooting To Fix Dlink Router-
Power Cycle Dlink Router –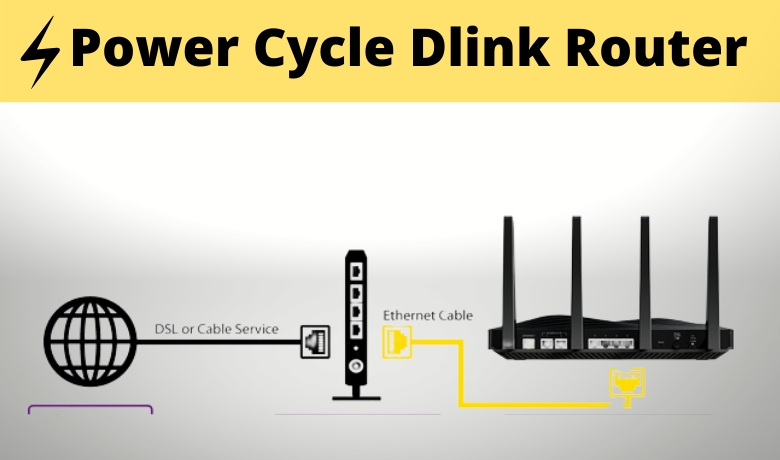 Restart Your Internet modem & Dlink Router Together
Make sure Modem to Router cable is connected.
Try connecting the modem with the Laptop Using an Ethernet Cable directly just to make sure internet service provider (Modem ) is Providing you the internet.
Update the Dlink Firmware – 
firmware is just like an operating system for your Dlink wifi router. it needs to be updated every time there is a new update to help dlink fix the bugs and performance-related issues with dlink. you must know  login dlink router admin page to check and update dlink wifi firmware.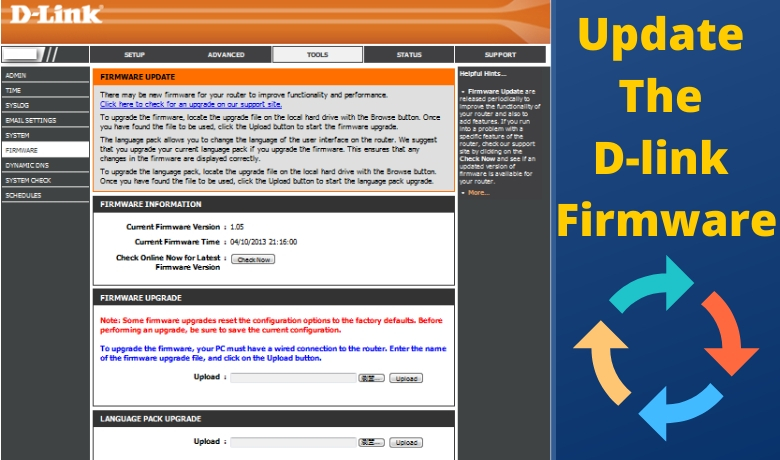 Restart the Router after firmware update and see if the internet is back and dlink is working.
If not, reset the Dlink router and start with fresh settings.
The reset button for the router is located in a small hole in the case of the router. Using a toothpick press the button and hold for ten seconds.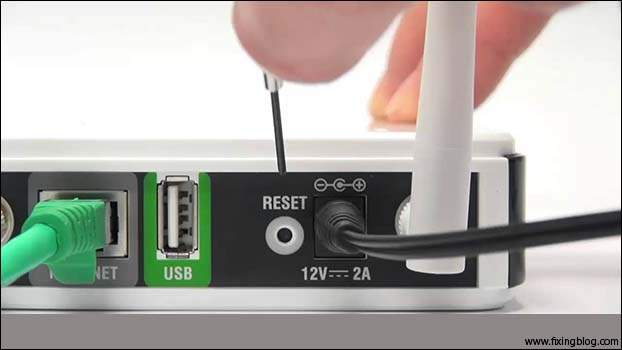 Note: – Resetting the router will return it to it's Out of the Box state. You will need to reconfigure the admin password, and any settings you have made to the router. Reboot your PC's and connect to the internet.
After the reset please setup Dlink router by recommended settings and get the internet working again with you having full control over your internet 
We hope this will help you.
Check the Cable Connection 
Let's verify if you have all the network cables and connections plugged into the proper Ports.
your router is connected with the modem using an ethernet cable.
In simple words first port of your router (mostly yellow port)has to be connected with the WAN port of your modem.
Your computer needs to be wired to the LAN port of your router. Choose a different  LAN Port to see if there's an issue with the Port that you're using.
Now Please try rebooting the computer and router.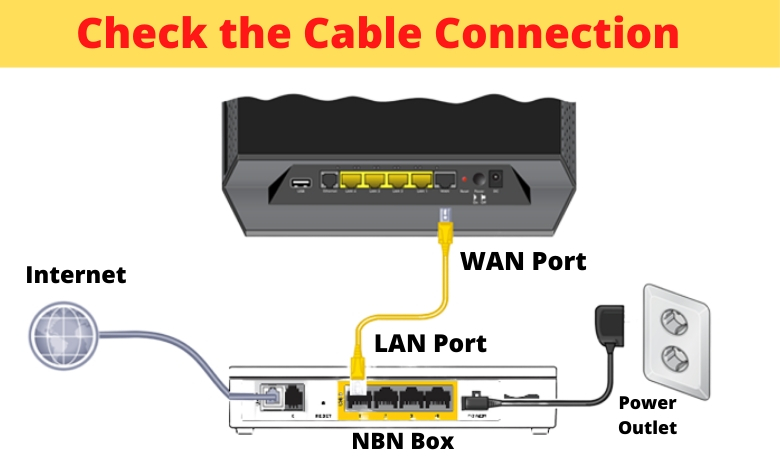 if that did not help. You can also try doing mac cloning depending on your Internet service provider. see if that helps
Contact ISP Or Router assist 
Sometimes doing everything right is not enough, some tech problem needs to be fixed by expert care of techs who knows all about how to fix dlink router related problems.
to tackle this kind of issue you should contact 100% free Dlink router assist and let them advise you on how to troubleshoot link router and in which order troubleshooting should be done.
even if you have a slower connection with Dlink router that can be fixed by installing Dlink extender to extend the range of your wireless router
Who is your Provider? please contact With internet service provider to see if they can help you.
Please comment below and let us know if you have any other problems with the Dlink router.
we thank you for reading at fixingblog.com