Hello Folks,
Welcome to Fixingblog.com
Friends,
Since Microsoft has introduced its new and Improved Operating System (O.S) Windows 10 there have been many rumors about it.
After Windows 10 Upgrade One of the starting issue that really drags windows 10 user attention was Slow Windows 10 computer.
It was not all Microsoft fault –
Most of The Windows 10 computers were Getting Slow after windows 10 upgrade. Now soon after everybody starts blaming Microsoft for Windows 10 upgrade.
But let me be terribly Honest it was not all Microsoft fault . and if it was they are fixing it fast with their updates.
People just did Not Understand the Windows 10 very well.
Let me point out a few things like Hardware compatibility, processor capacity, hard disk space, Ram space, and few settings after windows 10 update.
We have used Windows 10 as soon as it was launched. we have tested and we have brought a few inside tips and tricks.
Read more: Top 10 tricks(Quick And Smart steps) to Speedup your windows computer
Why Windows 10 laptop loading slow?
Friends there can be much reason but 2 key points are
Startup programs – If your computer is loaded with many unwanted starts up programs then they are going to make your desktop and laptop boot Very slow.
Try disabling some of the starts up programs that you really don't need running all the time.
Remember this – You are just disabling them not uninstalling them so don't worry your software will be on your computer but it will not be wasting the memory and time every time you turn your computer on.
How you disable startup programs – drag your course to the very bottom and Just right-click anywhere in the bottom.
You can see the task manager. go to task manager and in the top select start-up Here you can select your program and disable them and click on apply and ok then you can restart the computer.
Guys see if you Still see your Windows 10 laptop loading slow then try this Option –
Power Plan can change Windows boot performance –
Friends just make a few more adjustments in your computer like adjust the power plan of your computer.
There is a feature in Windows 10 computer called Advance power settings. to set up, these startup options –
Follow these Steps –
Go to the Control Panel>Hardware and Sound or click on windows key and Type Power option and click on it.
Now please click on Edit plan settings.
please click on change advanced power settings
Select the high-performance.
in below you can see what power key do
select hibernate or sleep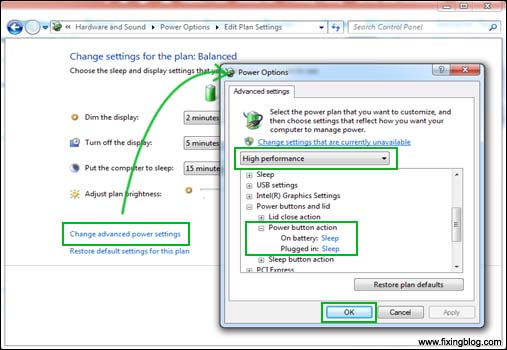 Now click Apply and Ok.
please Turn on fast startup also.
Please Follow and See if this can be any help to increase the speed of your windows 10 computer.
you can also restore your computer to backdate. this can be also helpful just in case there is any program or update causing this problem –
Read More: How to Reset or Restore Windows 10
The computer sees if this can fix your Windows 10 laptop loading slow issue. Other than this there Few more steps that might help
First step-
Click on Start Menu
Open Control Panel
Click on Power Option
Choose what the power buttons do

Scroll down and verify "Turn on fast startup" is enabled
(You may need to enter your password or your PC administrator's password to do this.)

You can also make a shortcut to shut down-
Right-click on the desktop and create a new shortcut
In the location type in "%windir%\System32\shutdown.exe -s -hybrid -f -t 00" and name it Hybrid Shutdown or whatever you want.
Now use this to shut down your computer and you will find that your startup time is back to what you may be accustomed to.
Step 2-
Right-click on the Start Menu icon and click on Device Manager.
Click on Display Adapters and identify your dedicated graphics card.
It'll be labeled Nvidia, AMD Radeon or ATi Radeon, etc.
Right-click on the graphics card and click "disable". Shut down your PC (not restart) and turn it on again to see if this has fixed the problem. (If you only have Intel HD Graphics, you do not need to do this)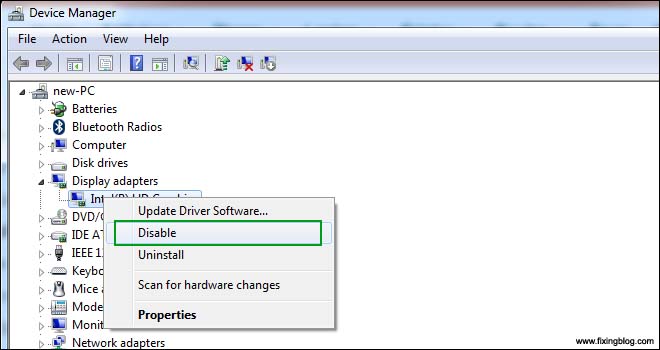 If you have an AMD graphics card, there is one more step you can try.
Go to the Start Menu and type "Regedit". Open Regedit and click the Edit button at the top of the screen, then click on Find.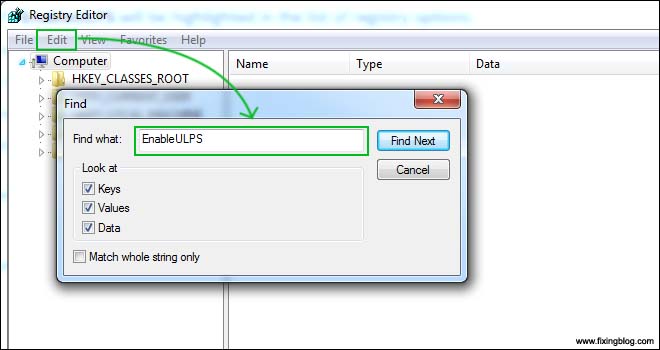 Type "EnableULPS" and click "Find Next". EnableULPS will be highlighted in the list of registry options.
Double click it, and change the value from 1 to 0.
This will disable a power-saving feature that switches off your dedicated graphics card when it's not needed and this will mean your laptop consumes more battery power.
do this if your laptop spends most of its time plugged in.
I am sure this was helpful. please comment below and tell us if you have any other issue related to Windows 10 laptop loading slow.
We thank you for Reading at fixingblog.com