Fix Gateway Laptop Sound In Simple Steps
Welcome,
Here is some process to get your gateway laptop sound back try to run Windows Update -it includes the generic drivers for your sound device.
Try to clean your computer from the bugs and install a genuine antivirus and scan your full computer.
Sound device disabled/disconnected?

Right-click the speaker icon on your task bar
Select "Playback Devices"
In the white empty space right click and select both Show Disconnected/Disabled Devices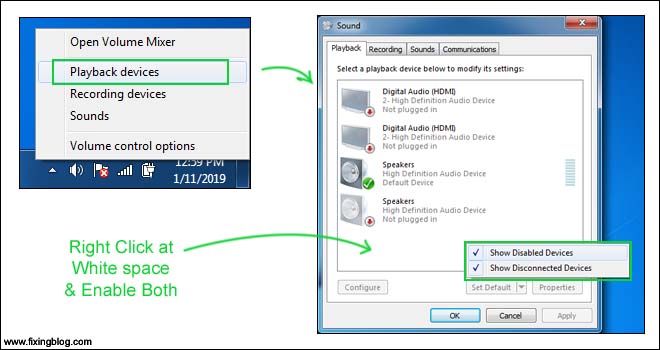 Do you see icons for your speakers and headphones now?
If you now see it you may need to right click on the correct sound device and select "Set as default device"
Try to restart services.

Type Windows + Run
Type "services.msc"
Look for Windows Audio and double click on it, then goto properties.
Start-Up type should be Automatic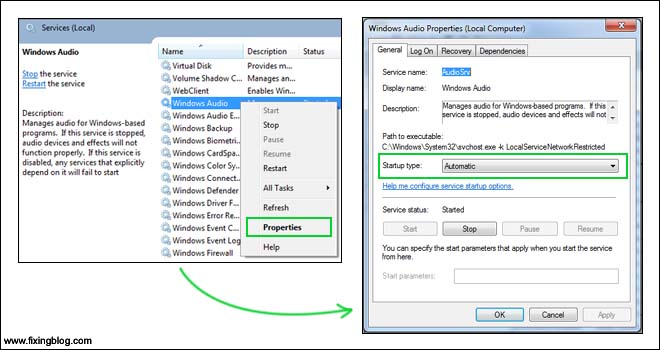 Startup Status should appear Started and if not, press the start button.
Click on Apply and OK. restart your laptop.
You can also try the Troubleshooter.

Click 'Start' > Select 'Control Panel'.
Type troubleshooting in the top-right search field > Select 'Troubleshooting'
Click 'Hardware and Sound' > Select 'Troubleshoot Audio Playing' and follow the command.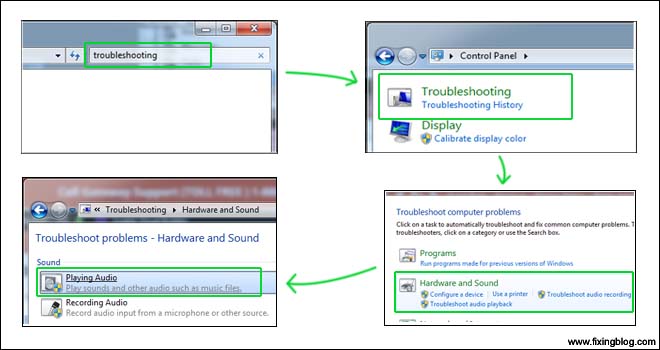 Try to update/re-install driver-

Click on Start > Control Panel
Hardware and Sound > Device Manager > Installed device
Click to open the device, Update Driver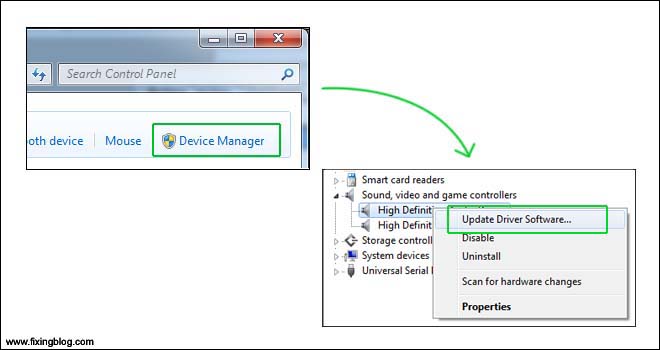 if not working in an update then try to uninstall your sound driver and re-install it again.
then Reboot your system.
Try to add device by manually.
Go to Control Panel, Add hardware, next
"Yes, I've already connected the hardware", next
Scroll to the bottom of the list, choose "Add a new hardware device", next
"Install the hardware from a list", next
Choose "Sound, video and game controllers", next
Choose Intel, and then the Intel AC'97 Audio Controller (It is the last one on the list)
Yes, Gateway says it's a Conexant audio device.
Check out this you tube video to fix the sound issue –
System restore –
if all above step is not working then try to restore your system to the point just before u lost your sound :
Start/ All the programs /Accessories /System Tools /System Restore.
Follow : Reset windows computer to factory settings
🙂 I hope this will help you out to get your sound back if not then it might be the hardware issue. comment below for any other help