Hello Everybody,
Friends Today In This Post We Will Guide You How to Setup Asus Wireless Router With Your internet Modem.
Folks Asus Wireless Router Is Bit Different In Console And Interface But Other than that Asus router setup Is Similar Like Any Other Wireless Router. You Can Use Same Instruction To Setup Almost Every Model Of Asus Wireless Router.
But Hey, Please Understand Your Router Is Very Important Not Just For the Internet And Wireless It Can Be Very Useful In Many Ways.
Like – Parental Control, Network And Bandwidth Control And Security.
Key for successful setup is not Rush Just Go Slow And Step To Step. if you have an older asus router that is not working & you are trying to reconfigure it then its best that you reset it before Proceeding.
Asus Router Setup
In Order To Configure And Install Asus Router Please Follow These Steps –
First Unbox The Router If Its A New Router
In Case You Are Trying To Setup Old Asus Router Please Reset Your Asus Router First.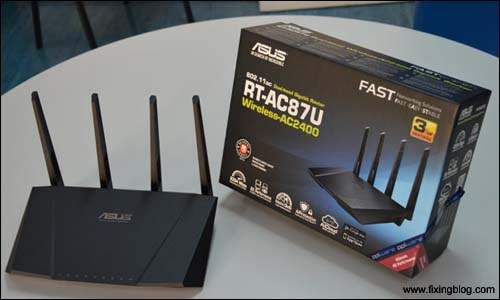 Read More: How To Reset Asus Wireless Router?
Honest Note : – Old Or New doesn't Matter We Always Recommend To Reset The Router Before You Setup it. (This Helps A Lot To setup The Router )
I Think Now We Are Fully Set To Configure And Setup Asus Router –
Please Plug The Router To Power Outlet And Turn It On.
Connect The Asus Router To Your Modem (Cable/DSL ) Device Using An Ethernet Cable.
Now Please Connect Your Computer With Asus Router Using Another Ethernet Cable.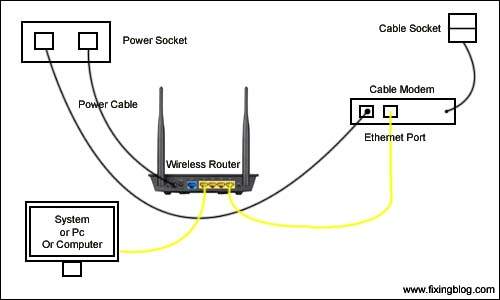 Don't Worry If You Don't Have A Extra Ethernet Cable Please Go to Computer And Click On The Wireless Icon .
You Will See A Unsecured Wireless Network By Asus Name , Please Connect With It For Now.
Go to Your Browser And Type The Default Gateway In The URL 192.168.1.1 And Hit Enter.

Since Your Router Has Been Reset It Will Not Ask For Any User Name Or Password But Just In Case You Need Default User Name And Password –
Just Use default details to Login asus router.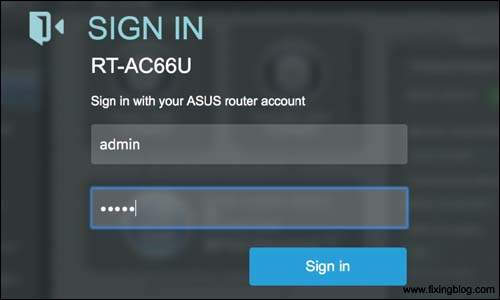 Few Tips –
Don't Leave Guest Mode On Please Turn It Off.
Ask your Internet Service Provider For Your Connection Type Like it Can Be DHCP, PPPoE, Static Ip Connection Etc.
Please Update the Asus Router Firmware to Latest Version This Keeps The Performance at its Best.
Don't Forget To Restart Your Asus Router And Modem After Setup.
We Are Very Sure This Will Help You Setup Your Asus Wireless Router.
Please Let Us Know By Your Comments If Your Need Any Other Help Installing Asus Router.
We Thank You For Reading At Fixingblog.com