Hello Friends,
forgot Belkin router password?
recovering the password is not like resetting the password or changing the password for the Belkin wifi network. in this post, we will help you retrieve forgotten Belkin router password without doing reset on Belkin router settings.
We understand that most of the time you start looking up for wifi password is only when you are trying to connect a new device to wireless networks. Rest assured you will find all the help you need to connect a new device in this post.
Why Recover Instead of Reset-
Most of the time, when faced with password issues Belkin users, tend to reset the whole router instead of password reset. When you reset Belkin router all settings go back to default settings, all devices get disconnected that are connected with old wifi password and all Existing settings of your Kindle, Roku Or Blue-ray player.
in this post, we help you look up the Belkin wifi password without reset or change Belkin router password without resetting the router.
Before we start doing the Belkin wifi password recovery Please make sure few things-
You Must Know how to Login Belkin router dashboard
any computer or phone with a full browser must be connected to Belkin router.
Default details to access Belkin router console such as default IP, username, password.
Now let's start to recover forgotten Belkin password step by step –
Connect Belkin Router to Computer
Use an Internet Cable to connect the First Lan Port of your Belkin router with your computer or see if you can connect computer Or smartphone with Belkin wifi using the wireless connection.
In Case you don't have a cable or you can't make the connection with router anyway then you left with 2 options –
Reset the Router Or Ask Someone in Your Home Who has the existing password.
If the Internet is Gone and if Belkin router is not working start performing troubleshooting.
Assuming you can make a cable or wireless connection with your Belkin router, please login to Belkin router for password lookup.
Recover Belkin Router Password-
If You Are Connected With Belkin Router Just Try These Steps –
turn on the Belkin router and power it on, Go to your computer or phone.
To Access Belkin Router Web Interface Open your internet Browser And Type 192.168.2.1 And Hit Enter.
When asked to insert the default username & password for Belkin router ( Look at the back of the router for details)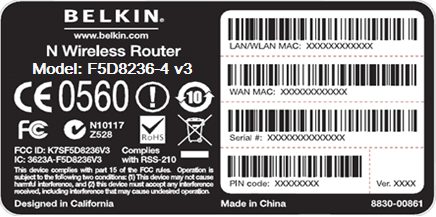 it does not ask for username and password just Click On Login And Without Typing Any password Just Hit Login.
Now Go to Wireless At Left Hand Side And Click On Security And There You Can See Your Belkin Password.

Pre-shared Key (PSK ) Is Your Currant Password For Belkin Router. Please Uncheck  Obscure Psk And See Your Belkin Password.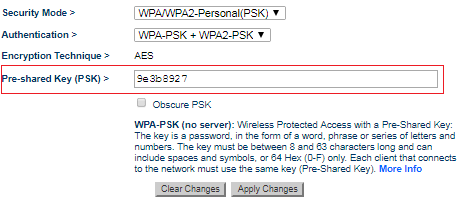 Very Well, Now You Know Your Belkin Router password Without Doing Any reset on your Belkin router.
Now You Can Connect Any Device Using the Same Wireless Password. You can change the password from here too However that is something you need to understand first so you don't make complication. always choose a strong password to secure Belkin router
in case if none of the things worked for you & you still Can recover Belkin password or you can connect Belkin router Please restore Belkin settings to default and start fresh with factory settings.
Reset Belkin Router –
You Can Reset Belkin Password In Easy Steps By Resetting the Belkin router. Please Follow these Steps –
Best Way to Reset Belkin router Will Is Hard reset Belkin router.
power on the Belkin router and wear rubber gloves for safety.
Find any paper clip or pen Please Press The Reset Key at the back of your Belkin Router And Hold for 30 Sec Than Let it Go.
Restart Your Belkin Router And Reconfigure Every setting Like a new router.
Belkin router setup is easy when done with recommended settings.
Belkin Router Password Tips –
while installing Belkin wireless router please set up a complex password. Every time you set up a wifi password please keep it safe and written somewhere in case you forgot Belkin router password again
Once you login Belkin router Please Update the Belkin router firmware Before or after installing the router.
Setup a Router admin password so you control the administrative services of your Belkin router.
We Thank You For Reading At Fixingblog.com
Good Luck .