Hello Friends, Welcome to Fixingblog.com
Is Your Belkin Router Stopped Working After a storm Or Power Outage? You Must Be surprised By How all of the Sudden your Belkin router has stopped working While Other Things Work Just Fine. Don't Worry Just Follow these Basic Troubleshooting Steps & Revive the Belkin router –
Yellow Orange Light On Belkin Router
After a Power outage yellow Or Orange, lights are the most common issue on a home wireless Router & in this case, first, you need to Reboot all your devices, check all the cable connections & then contact your internet service provider to make sure everything a fine from their End.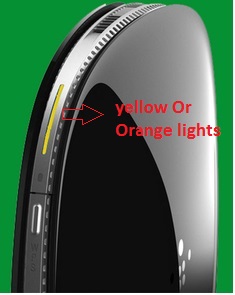 Read More About Why Belkin router is blinking orange and not working?
No Power Light In Belkin Router
Most of the Time Its a case of hardware failure & there is nothing much to be Done however there is still a chance for you to Try Some steps –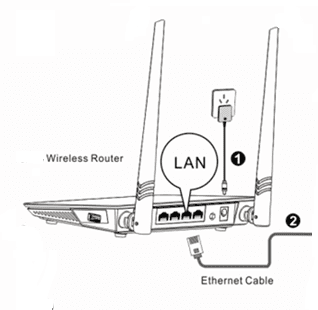 Unplug the Belkin Router From the Power & check the Power supply.
Remove all cables from Router & Plug them Back Properly to make sure the Wires are Connected Properly
Reset your Belkin Router While Connected to Power.
Reset And Reconfigure the Belkin router

Friends Most of the time After Trying Everything you see no light Or No internet connection in your Belkin router. Please Perform Hard Reset On the Belkin router 1 more Time And Try to See if that Helps to fix the Belkin router.
This is a Common And Well Know Step To Fix Most the Router Problems.
Use A Paperclip Or Pen To Reset Belkin Router.
Press The Reset Key At The Back Of Your Router For 30 seconds
Restart Your Belkin router and Modem and Re-setup Your Belkin router.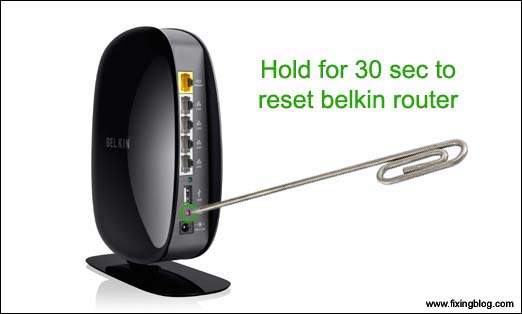 After the Reset, You Must Perform an Installation for your Wireless Router to be Working again Please Visit How to Reconfigure Belkin wireless router
Once You Have Setup Your Router Please Be Sure to Login & Update the Firmware of your Belkin Router.
Read More on How to Login Belkin Router Dashboard
Tips and Tricks
See if All This Information Helps you to Fix Belkin router Common Issues.
Don't Forget To Restart Your Belkin Router After Reset, Setup, and Updating.
Don't Reset Your Modem Unless Your I.S.P recommends you.
Please Contact Internet Provider In Case You Still Have No Internet Connection.
Troubleshoot Belkin Router problems
Please Unplug Your Belkin Router And Modem From Power Outlet.
Disconnect the Internet Cable Between Belkin router And Modem (Internet Services Provider)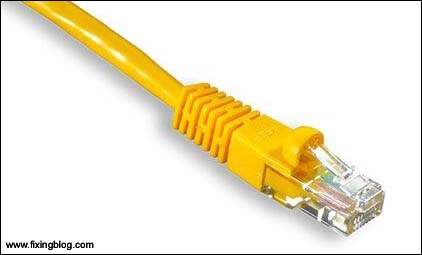 Restart Your Computer And Wait For 1 minute.
Plug Everything Back And Turn The Router And Modem On.
Now Try to connect with the Internet and See if that Helps However if you Still see nothing is changed then maybe it's time for you to get a New Router. we recommend getting a asus Or Netgear Router as they are the top Home Wireless Equipments Manufacturers at this time
We Thanks, Your Reading at Fixingblog.com