Hello Friends, Welcome to Fixingblog.com
Is Your Belkin Router Has Stopped Working After storm Or Power Outage?
You Must Be surprised How all of the Sudden your Belkin router has stopped working?
Don't Worry We Can Fix This problem together In Just a few Minutes
Just Follow these Basic Troubleshooting First –
Troubleshooting Belkin Router –
Please Unplug Your Belkin Router And Modem From Power Outlet.
Disconnect the Internet Cable Between Belkin router And Modem (Internet Services Provider)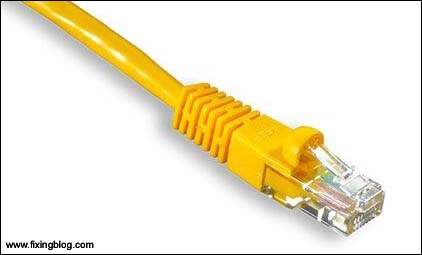 Restart Your Computer And Wait For 1 minutes
Plug Everything Back And Turn The Router And Modem On.
Now Try to connect with Internet See if that Helps –
More About Why Belkin router is blinking orange and not working?
Guys If You Still See Your Router With No Internet Access Then We Think It's Time To Reset Your Belkin Router And Setup it Again.
Reset And Reconfigure Belkin router –
This Is Common And Well Know Step To Fix Most of the Router Problems
Use A Paperclip Or Pen To Reset Belkin Router.
Press And The Reset Key At The Back Of Your Router For 30 seconds
Restart Your Belkin router and Modem and Re-setup Your Belkin router.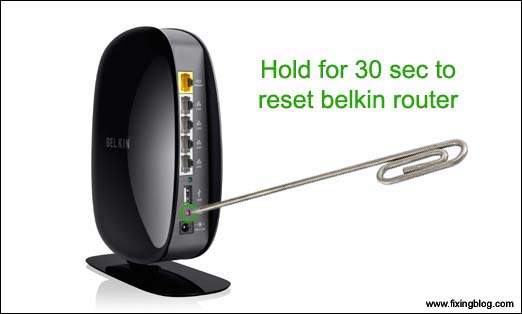 Read More: How to Reconfigure Belkin wireless router
Once You Have Setup Your Router Please Be Sure to Update the Firmware Inside Your Belkin Router.
No Power Light In Belkin Router –
Friends Most of the time After Trying Everything you see no light Or No internet connection in your Belkin router.
Please Perform Hard Reset On Belkin router 1 more Time And Try to See if that Help to fix Belkin router.
Try Updating firmware Of Your Belkin router
Please Read More: How To Update Belkin Wireless Router Firmware?
Tips and Tricks
=> Don't Forget To Restart Your Belkin Router After Reset, Setup, and Update.
=> Don't Reset Your Modem Unless Your I.S.P recommends you.
=> Please Contact Internet Provider In Case You Still Have No Internet Connection.
See if All This Information Helps you to Fix Belkin router Common Issues.
We Thanks, Your Reading at Fixingblog.com