Hello Friends,
Welcome to Fixingblog.com
Understating Computer Overheating:-
As a Computer User, You must be Wondering why On Earth is Running Slow and Keep shutting down on its own. Most of Time with This Problem many problems come Along like –
Computer Start Running Slow and Programs start Freezing:- When Every Program start running Slow and takes Long to Boot.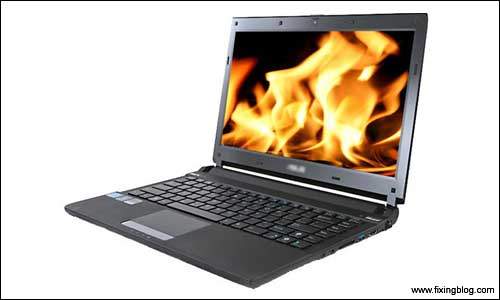 Try steps : Top 10 tricks(Quick And Smart steps) to Speedup your windows computer
Sometimes Computer Start Doing Random Restart because of overheat or maybe it's just the heat Bothering you while you keep Your laptop in your lap. Lets Just fix this issue by Understanding the Real Problem
Why your computer is Overheating:-
Most of the time this happens when your fan is not working or may be it have your computer loaded with virus or unwanted software .
Is it possible that Laptop Overheats because not updated ?
Guys while we were Doing Research About this Overheating Problem we came across many things that We would to share with You.
Sometime its just Dust filled in your computer try using blower to remove dust from and computer .
Apply Some Cooling paste(Thermal Paste) On processor .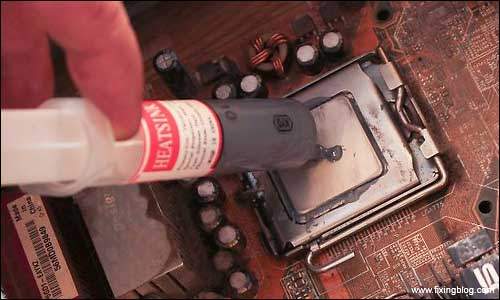 Remove Any unwanted software from the computer they also slow it down.
Perform a cleanup on the hard drive, use any cleaner Program.
disable All Unwanted Programs From start-up using task manager.
if the computer is also making weird sound visit  Computer Making Weird Noise How to Fix Crazy Sounds ?
Do remember after each step makes sure you restart the laptop and see any difference.
We are Quite Sure this will help you to Cool down your Laptop or desktop computer.
if you still see  Computer or Laptop is Overheating Please Give Your Valuable feedback and comments so we Get you more help.
We thank You for Reading at fixingblog.com