Hello Friends,
Welcome To Fixingblog
While you are Reading this post We are assuming that You have a laptop Or Desktop Computer which has some battery issues.
Friends even after full charging Your laptop if You battery Drains fast you can try following instructions to Solve Your battery backup issue.
But first We have to understand few things
Why Laptop Battery Drains Fast –
Folks if you have this problem then your Computer is more than 3-4 years old it's Quite common that you will lose Your battery backup time more than 30%.
But you can Always Improve battery life For better performance.
first, we need to know why laptop battery is draining fast –
Here are few Reason – 
Brightness and screen light is very high
A load of many unwanted Backup Programs and process
The battery is Very Old and not Compatible with Operating system.
Graphic Is very High and consuming battery.
Using Different or Duplicate charger type of charger.
Choosing the wrong Power plan can also cause this Problem.
Here are Few Steps fix all these issues and get battery life back to the power.
Read More : How to fix laptop which is not charging while plugged?
Get Laptop battery back to Life again –
let's start fixing the battery problem follow steps One by one.
Using Task Manager –  Please Open the task manager and Disable all Unwanted startup programs that you don't use all the time.  You can also go to control panel and free some hard drive space and perform clean up on your computer for best performance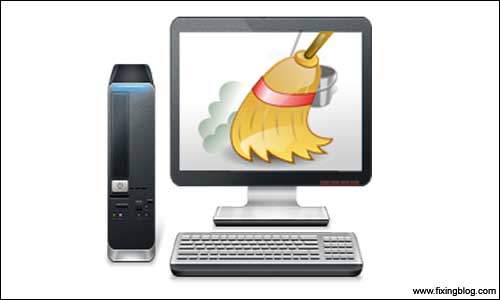 Read more: Top 10 tricks(Quick And Smart steps) to Speedup your windows computer
Lower the brightness -high brightness effects on your battery and your life too. high brightness is very harmful to your eyes. high Brightness consumes huge power of your laptop Please Adjust the brightness of Your laptop screen to lower medium level.
Use Manufacture Chargers – Always Use Branded Chargers in your laptop. using a different type of duplicate chargers can hurt the battery life. Try changing the power outlet also.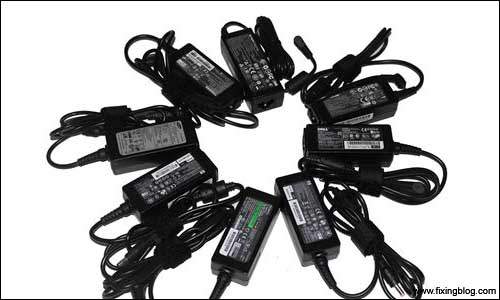 Adjust the Power Plan – You need to Go into Your control panel and Click On Power Options. Here You need to choose the power saver Plan for your Laptop. after doing that change the power settings by clicking on advance settings under power plan and select the option that says choose what power key does modify it go to sleep every time you push the power key.
make sure you disable any screen saver and lower the backlight timing in your laptop while there is no activity.
Lower the Graphics – In order to get the best battery performance just click on the windows icon on the screen  and type performance in the search here you can see appearance and performance settings mentioned above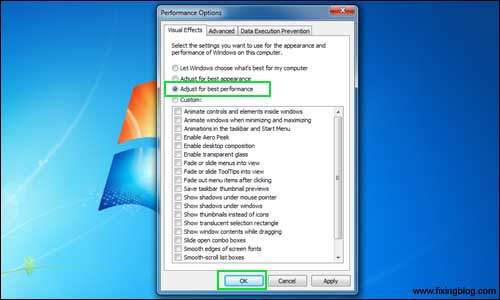 Click on it and select the option that says adjust the windows for best performance
Click on Apply and Ok
See if that helps.
Changing the battery – If you have tried all the steps mentioned above I will recommend it's time for you to replace your battery. if you can afford and if your laptop is more than 5-6 years Old I will recommend that you get a new laptop.
I hope this will fix the laptop battery and get it working fine after all the steps.
For any other Help and support comment below and let us know
We thank you for Reading at fixingblog.com