Hello Friends,
Welcome to Fixingblog.com
While You are Reading this Post We are Quite Sure You are having problems connecting Your Devices With Dlink router
Maybe you Forgot the password Or Maybe you want to Reset Password In Dlink Router for Security Reasons.
We will Guide You step by step to Reset Password In your Dlink router . after Reset we will also Help You to set up a New Password On your Dlink Router.
Hard Reset Password In Dlink Router-:
Performing hard Reset on the wireless router is very Easy and Most of the time it works but You must follow the instruction With care.
Doing the hard Reset will remove all the settings from the router and it will be like a fresh router and you will have to set up the router again but trust me its very simple. So let's do this –
Before We perform Reset On Router Do Remember – Do not Reset The Cable Modem Instead Of Your Router.
First Disconnect the Router Cable From Modem.
Plug the Router With Power Outlet (make Sure power light is On )
Look at the Back Of your Wireless Router there will be a Reset hole.
Press The Reset Key using a paper clip or Pen And Hold for 20-30 seconds While its powered On.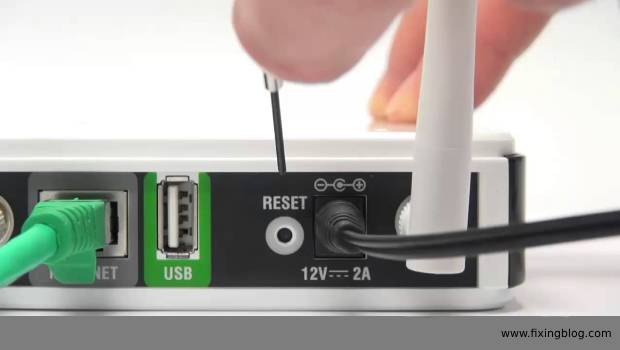 Now Release the Reset Key and Restart the Router And modem.
Read More : how to login d-link wireless router settings?
Now your Dlink router password and All settings have been reset to factory settings. Now your Router should be Like a new router without any password.
Let's Go on and try setting up Router and new password
Use the default Gateway 192.168.0.1 or 192.168.1.1 in any browser and log in to Your Dlink router.
Follow: how to setup d-link wireless router?
See if this Helps To reset Your Dlink router password.
We Thank You For reading at fixingblog.com