Hello Friends,
We are getting a lot of emails from people that they want a standard instruction to setup any Router.
Now we had instructions Only for 5 routers Belkin, Netgear, Asus, D-Link, Linksys But On Readers Demand we are just Giving Standard instruction and steps to set up any wireless router with the modem.
We tried to cover almost every Brand. Please read the Full Article and I am sure this Will Help You to setup a Wireless router with the modem.
Getting Started – In order to set up the Router we need an Ethernet cable and internet modem.
Setup Wireless Router With Modem –
In Order To setup, Home wireless router follow these steps –
Connect the router with Modem with ethernet Cable.
The modem should be connected with router From the Modem W.A.N Port(mostly there in only 1 port on the modem ) to Router internet Port (most of the time it's yellow port ).
Now its time to Find out What is Your Default Gateway So we can access the router setup page. Like 192.168.2.1 , 192.168.0.1
To find out the Default gateway just open CMD (Command Prompt ) and type Ipconfig and Look for the default gateway. it will be an IP address and Please Try to Remember it.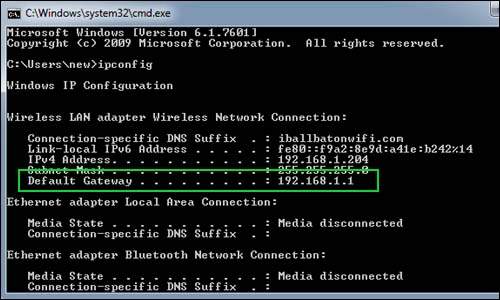 You can also Look On the router box or maybe back of your router for default IP address.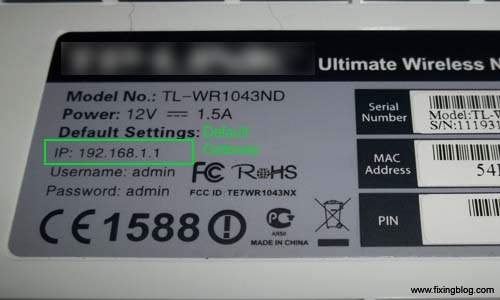 Now Open your favorite Browser like Chrome, firefox, Microsoft Edge, internet explorer or may be Opera …..The point is it does not matter just open the Browser and type the Default address that You find at CMD.
Now it may ask for User name and password try these Combinations see if this works
User name = admin , password = admin
username = admin , password = password
username = admin , password = blank
Try Any of these and get inside of your router setup page.
If its A DHCP Connection From internet service provider it will detect the connection automatically with a router .
Now here You can go under Wireless setup and setup the new username (SSID) and password (Network Key ).
after Setup Wireless Router with Modem please save the settings and reboot your router.
Now Try connecting devices to your router using the new password. Please Wrote the password and keep it somewhere safe.
Here an example to setup a Belkin router How to setup Belkin wireless router in easy steps?
Setup wireless Router With Manual IP –
If your internet service Provider has Given you a manual IP address to setup the router.
just follow the instruction –
Connect the Router with the Cable coming from your Service Provider
Just open the router page and put down all IP address and subnet mask and save the settings
Type the Ip address and save it type the username and password Given by your internet service provider and save the settings.
Please Reboot the router and computer and see if that works.
Please Connect all your internet Device with your router.
I hope this will help you to setup wireless router.
Please Comment Below for any other help with any wireless router.
We Thank Your For Reading at Fixinblog.com