Hello friends,
is your Acer laptop not connecting to WiFi ? Worry Not because Today we will guide you on how to fix a acer laptop that won't connect to WiFi. this a Complete guide for acer wireless related problems. Please Follow the steps carefully & read the post till last to eradicate the problem.
Please Understand In this Guide we will be Covering issues like –
Acer laptop can't connect to wifi
(No Wireless Network detected) acer laptop can't detect WiFi
acer laptop connected to WiFi but no internet
Laptop Does't connect to specific network but works With other WiFi
we understand that while your Acer laptop won't connect to wireless it can stop all internet activity thats why let us begin by Explaining why your acer laptop has WiFi connection problems-
Acer laptop won't connect to wireless.Why ?
Mostly these problems occur when you install an recent Router firmware update, Windows update Or antivirus update However there could be 10 more reasons that could cause you issues with acer laptop wireless. some of the other issues like-
incorrect wireless password Or recent change in router settings.
Laptop airplane mode is tuned on Or malfunctioning.
Corrupted windows Or Wireless driver.
Virus, junk or any malware in system.
laptop overheating Or windows firewall blockage.
ip conflict on router.
Laptop NIC (Network interface card) has hardware issue.
Wireless Driver is blocking the power supply to Network card inside laptop.
incorrect time & date on laptop
Windows laptop won't connect wireless to router could be just a technical glitch but it could also be the beginning of New series of problems with the router so you must rectify the issue & go back to using the internet with acer wireless.
Fix Acer Laptop Wireless Problems
we are confident that these steps will fix your wireless problem but we are also sure that you may have already tried much troubleshooting at your end so Lets start with the basic Troubleshooting first-
Baby steps –
Reboot your acer laptop along with your wireless router or Hotspot devices.
make sure laptop airplane mode is tuned off & Laptop Clock is up to dated.
Update your antivirus Software & make sure windows firewall is turned on & selected to be on Private network.
if these things Won't fix your laptop wireless problem then Go On and blame Windows for this.
Sometimes its just a wrong windows update that you might have installed without checking it.
Friend as an endpoint user you must understand that all updates given by Microsoft not meant to be install. Trust us It's not Microsoft fault you must filter & review them before you install them but let's just leave this topic for now. just follow given below for better troubleshooting.
Scan For hardware changes
this is the most used and worked method to solve the laptop wireless problem
just restart the laptop & let it boot up
open the control panel or click on windows key and type "device manager"
Now select the options "Network adapters"
please look on the Top of your device manager means you can see action click on it and click on scan for hardware changes.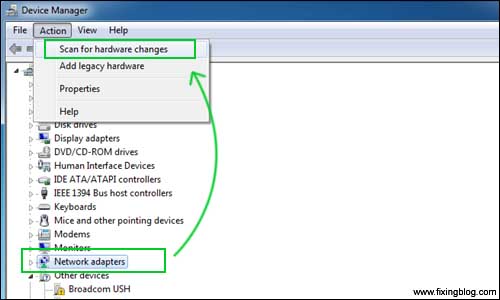 if this did not work just never mind – it was just a basic step
Update Acer laptop wireless driver
Please don't do it by using the device manager that is confusing. try this one –
Open the control panel
Go to network and the internet>click Network and Sharing Center.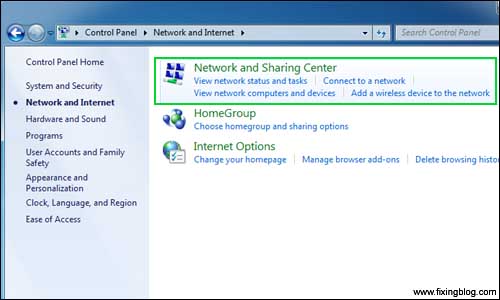 At the left-hand top click on change adapter settings.
You can see Ethernet (local network ) and WiFi (wireless ) connection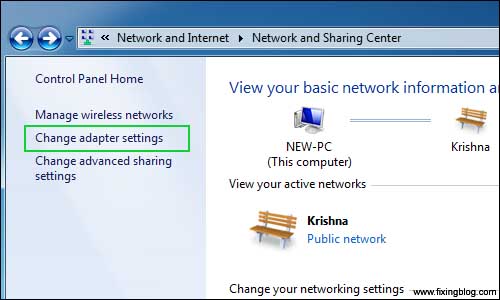 Please take your mouse pointer on the wireless connection and right click on it.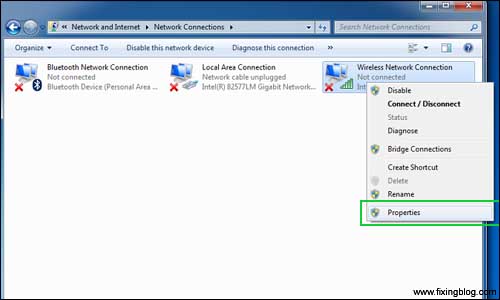 Go to properties and now here click on configure
Now you see a box coming with many options first go to power management.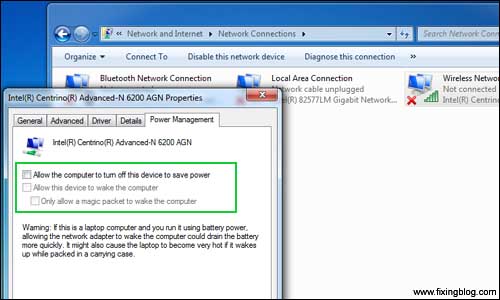 Unchecked the both box and apply the settings now you need to click on driver section on top of that box.
Please click on update driver and click on search automatically for updated driver software
then wait for it to download and install the driver . after its updated click on finish and restart the computer see if that works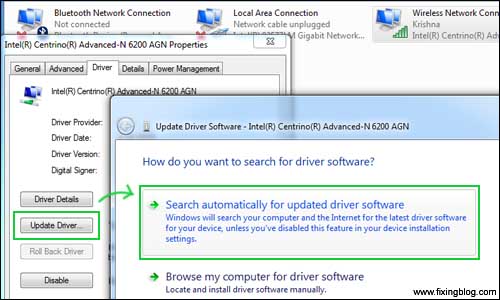 Uninstall/reinstall acer wireless Driver
just go to the device manager and select the network adapter and uninstall the wireless adapter that you are using and restart see if that works
if all this did not work Don't worry just find out your computer model number
click on windows key and type msinfo32 and select system information
here you can find the model number of your Acer laptop.
now uninstall the wireless adapter and download the latest wireless driver using the model number from the official acer website.

You can use any other computer to download the software from Acer website.
now Save it in your USB flash drive .now plug the USB flash drive and run the application.
after it's installed restart the computer and see if this fix your wireless connection.You can also try changing the encryption type of your wireless security see if that helps.
Restore acer laptop
Restore the computer to back date is bit time taking but success chances are high. System restore would take your computer settings & drivers to back date. think of like a time travel in past for your laptop only you won't loose any files or data. Lets go & restore acer laptop
Check out this Post also if you think that your computer is acting slow after the restore – Top 10 tricks(Quick And Smart steps) to Speedup your windows computer
Login to Router dashboard
if you are confirmed that its not your laptop which causing the issue then its your router. please login the router & change the security type and update the router firmware. reset the router if it needs to re-configured.
Comment Below and let us know if you need any other help to connect acer printer with wifi.
We thank you for Reading at fixingblog.com