Hello Norton Users,
Welcome to fixingblog.com
Dear Norton Antivirus Users we Know that Running anti-virus Scans or computers Or tablets is a Very essential Part of Your Daily Computer Usage.
We Know that Lately There has been huge Rise In Virus and malware Attack.
Today In this Guide We have Given You all Troubleshooting steps with Norton antivirus. Get All Help and Norton support here –
We have Tried To cover all Problems Related to Norton antivirus.
Please Read till END And see if this Helps You to Fix the Issue that Concerns you-
Issues that we are Covering On this Post –
How to setup, Configure and Troubleshoot Norton antivirus With various Problems.
Let's Get started with the Issue Norton antivirus is Not Opening Or freezing-
While Giving You all this Information we want you to know that these steps can work on all Norton antivirus editions like Norton 360 antivirus, Norton internet security Or Norton premier etc.
troubleshooting Norton antivirus is easy to please Follow –
Fix Norton Antivirus Not Opening Or crashing –
Friends If your Norton Antivirus Program is Not Working then You must Try All these and see if this fix Your Norton antivirus.
First Restart the Computer In Safe Mode with Networking (using F8 )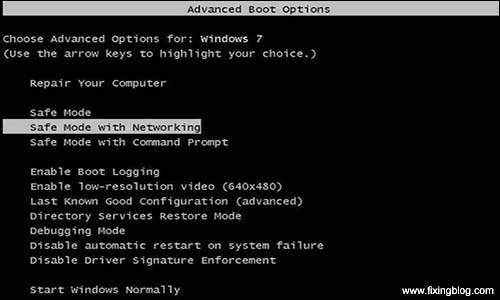 Try Opening the Norton antivirus Program and Update the latest version of your antivirus.
Run A full Norton Antivirus Scan and Try turning Your computer In Normal Mode.
If this did Not Work Then Try Steps Below
Uninstall and Install Norton Antivirus-
Dear Folks if your Norton antivirus is still Not Working then You must Remove Norton antivirus and install it again.
Use this Norton Removal Tool click Here Norton Removal Tool and Download this tool and This Will Help You to Uninstall Norton Antivirus Program and then You can Install and download Norton antivirus Again.
Download Norton Antivirus Program –
After You have Uninstalled The Previous Norton Antivirus Version You need to download Your Norton antivirus Product again.
Please follow the steps –
Login To your Norton Account
After Login At the right hand Top You Can See My Norton click On it.
Now Download the Norton antivirus and setup it Like a new Product.
Read More: – How to Setup Norton antivirus in my computer?
Dear Folks while fixing all these Problems with Norton we have Noticed that many users Lost their Internet Connection.
Check out this Quick Guide to get the Internet Connection back after Norton installation –
Fix Internet Problems After Installing Norton Antivirus –
Dear Norton User There Can be Much Reason where Your Internet is Stopped working after Norton antivirus installation.
Sometimes It's Just Your ISP ( Internet Service Provider ) problem or maybe it's just another antivirus Program Blocking Your Internet Connection.
Most Of the Time it's Just Your Norton Firewall blocking Your internet Connection.
Please Follow steps and see if that helps to fix Your Internet Connection-
Turn Off Norton Antivirus Firewall-
First Close all Programs and Restart The Computer.
We Need to Disable the Norton Firewall Temporarily –
Please Start your Computer and Open Norton product.
Go to Settings.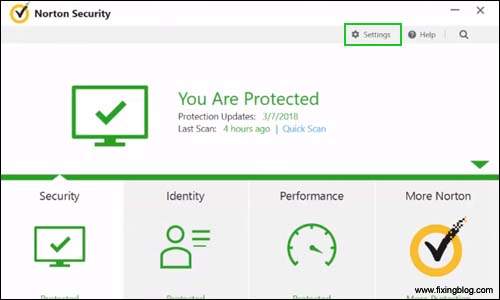 Under

Detailed Settings

, click .
On the

General Settings

tab, next to

Smart Firewall

, click the slide to turn it Off.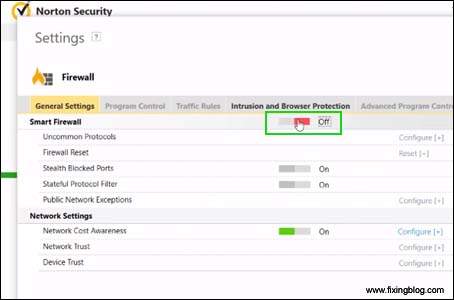 In the

Protection Alert

dialog box, from the drop-down menu, click and then select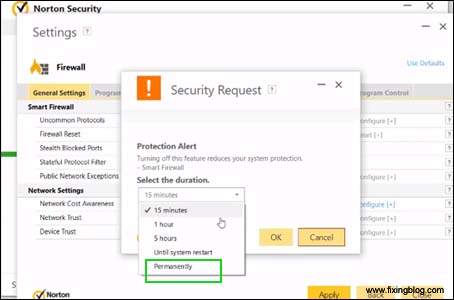 apply and OK and make sure the Firewall is Turned Off.
Now Restart the Computer and Go to Norton again
Make Sure You Update the Latest Version Of your Norton antivirus.
After Update, You Can Turn On the Norton Firewall.
Follow : https://support.norton.com/sp/en/in/home/current/solutions/v65845544_EndUserProfile_en_us
Please Comment Below for any troubleshooting Norton antivirus Problems.
We thank You For Reading at fixingblog.com