Hello everyone
Getting a black screen on Toshiba laptop is not a common issue and it indicates several issues along with the possibility of hardware failure. to counter this issue we have come up with the complete guide on How to fix the black screen on Toshiba laptop. Read the post till last and do tell us the feedback in the comment if this works for you.
How To Fix Toshiba Laptop Screen is Black –
there can be one or multiple reasons behind the black screen on Toshiba laptop including software and hardware issues. Most of the time its battery or Driver issues but there are other factors that could also cause the same issue. Please checkout troubleshooting options one by one-
1- Turn your computer off by pressing and holding down the start button.
2- Unplug the computer and remove the battery.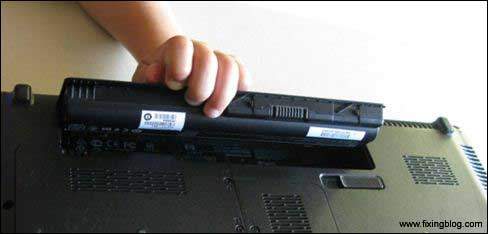 3- Press and hold down the start button for about 60 seconds.
4- Release the button and plug it in the computer.
5- Press the start button and the display should return. Replace the battery.
it will work fine if not then
try this…
Search and download youtube videos on how to disassemble or assemble your laptop model.
Remove the Processor, Ram, Cmos Battery & Clean the Fan, clean everything.
Restart your laptop if not working.
then try this…
it would be best you perform a Monitor test to find out where the real issue is. plugged it into an external monitor and see the screen is working fine or not and set the display graphics back to HD mode with external monitor display. At least this tells You that it's not an issue with the hardware.
Now let's try some other options to see if this helps you to fix the black screen problem. if the external monitor works then perform the factory reset/restore the computer. First, you need to reboot the computer in Safe Mode.
Once you Reboot your computer in safe mode.
Go to the Start Menu and select:
All Programs -> System Tools -> System Restore
Select a restore point dated prior to when the problem started then Reboot.
You should now have your displays back. install a proper antivirus and scan your full computer and you can also run a Microsoft fix it a tool to check or fix the bugs.
at last the only thing I can recommend you is reset your windows laptop when your Toshiba laptop screen is black.
Follow step by step to reset the windows computer-
while Toshiba laptop screen is black you can try booting the computer in safe mode. restart the laptop and when your laptop is powering on tap on F8 a few times rapidly. now you will see a black screen with many options
just select the safe mode with networking and boot your computer in safe mode . and then you can reset the computer.
for normal steps try
Follow this to: Reset windows computer to factory settings
all of these steps should help you fix the black screen on the Toshiba laptop. do let us know if you need any other help.
please comment below and let us know if you have any more problems on a laptop. thanks for Reading.