Hello Friends
Linksys Routers are one of the best home wireless routers available in the tech space. Linksys routers are smart, easy to use, the security feature is great with and better wireless length. in this detailed Linksys router setup guide, we help you on how to setup Linksys router with an internet modem and configure its settings.
after the installation and configuration are done we will help you connect other devices with Linksys router wifi and should the setup fails we will guide you to troubleshoot Linksys router setup-related issues.
Now to install the Linksys router you must gather some information before proceeding. here is the list you need.
Required Details for Linksys Router Setup
as smart as Linksys routers are you should be able to setup linksys wifi router with minimum effort and information. if you have a new router please unbox the Linksys router and make a cable connection as mentioned in the manual.
Here is the information we may need before going further-
a computer and smartphone (optional) to access the router setup page
Extra eathenet cable if you want the setup via ethernet cable. (optional)
full internet browser to open the router console like chrome, safari or firefox
defaul ip address, username and password to help you access and manage router settings.
active internet connection to help you update the router firmware and sync the settings
For the router to work you must have a modem connection with the internet service provider. the router will connect with the modem and send out a wifi signal to connect other devices with the internet without cable.
How to Setup Linksys Wireless Router?
First, make sure the modem is getting the Internet.
plug the linksys router near the modem to the power outlet
using Ethernet cable Connect Your modem to the Linksys router. Make Sure modem Should be Connected to only W.A.N (Internet) port of your router.
Now its Time to Configure Linksys Wireless router and you can use two ways to connect router with computer.
Ethernet connection from the router to computer- use an extra ethernet cable to connect the First Port (LAN 1) of your Linksys router needs to be connected to your Computer Using the Cable.
Note- if you don't have an extra ethernet cable please use the wifi method to connect the router with the computer to start setup. this connection method given below can also be used when you don't have the computer and you are using the smartphone for Linksys router setup.
Wifi Connection to connect computer or smartphone with router- make sure the router is on, go to your computer or phone refresh the available network list. please connect with new Linksys wifi network available in the list (it should not ask for the password but if asked look at the bottom of the router for password)
Access the linksys setup Page
Please Connect the router to your computer using the Ethernet cable or connect with new linksys wifi network available in computer network list.
Most of the Time Linksys wireless router Default gateway is 192.168.1.1 OR 10.0.0.1 see if that open the router page for you.
in case you don't see the ip working Please Find the Default Gateway Open command prompt (CMD) and type ipconfig And Just Drag the cursor below to look for default gateway you will see a Default Gateway.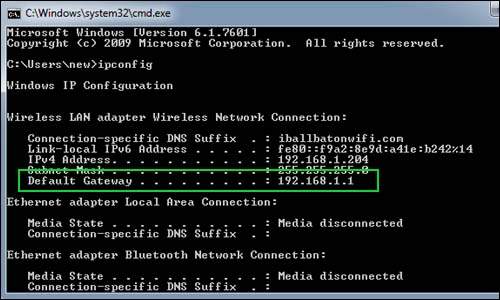 Open the Browser on your computer Like Chrome, Firefox, internet explorer or Microsoft edge etc.
Type the Default Gateway on the Very Top of your browser 192.168.1.1 and press Enter.
It may Ask for username and password Try these combinations
| | |
| --- | --- |
| Username | Password |
| admin | admin |
| admin | password |
| admin | 1234 |
| user | admin |
| leave it blank | leave it blank |
| admin | leave it blank |
Configure Linksys Router Settings
Once you are on your Linksys wireless router setup page you can change settings as recommended. the router will detect the modem connection while you setup the router settings. Please Follow onscreen instructions to complete Linksys router setup.
When asked please choose Your language and region
Under Wifi select wireless settings and change the SSID (Network Name ) and change the wifi Password (Network Key)
make a new, strong and easy to remember password that you can use to connect other device with linksys router.
Select the wifi Security Mode WPA2 Personal Known as WPA2-PSK
save the settings and restart the router once all things are set.
you can always create a guest network for accessing the router as and most routers are dual-band you can also open or turn off the 2.4Ghz OR 5.0Ghz Network
Now Save all the settings and reboot Your wireless Router. and wait for one Minute for the router to come back on and load the settings.
Congrats, You did a good job your Linksys router should be set up by now. please use the wifi password you just made to connect any other wifi device that you would like to connect.
Read More – Why Linksys router is not working?
Additinal Tips for Linksys router setup
While settings up Linksys wireless router may sure Your connection type there is few connection types like static connection, Dynamic Host Configuration Protocol (DHCP), etc.
You can ask your ISP (Internet Service Provider) for your connection type.
While installing your Router make sure the wireless connection is right.
Please Make a complex password for the router and do not leave Guest network Open and Unsecured (Unless You are intended to Throw Free internet around Your for other People)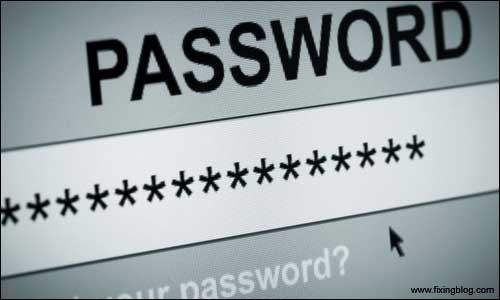 Restart Your Router Once in a while for better connection and performance. for linksys range extender installtion please checkout our linksys extender setup guide.
in any case, if the installation of Linksys router fails please reset the router to default settings.
Reset Linksys Router to default Settings
make sure the linksys router is plugged to the power outlet.
use a paperclip, pen or toothpic to press the reset key and hold it for 20-25 seconds untill you see all lights on router flashing.
Now let the reset key go and restart the router
please use the methods provided in this guide above to setup Linksys router from start.
that's all for now please comment below and let us know if you need any other help with Linksys router setup and configuration.
Please Comment Below For any other Help Related to Linksys Router setup. We Thank You For Reading at Fixingblog.com