Hello there
installing a wifi router with an internet modem is easy and in this guide, we help you perform Netgear router setup and configure its settings. after setup please use the newly created wifi password to connect all other devices with the Netgear router.
Netgear router setup is easy but with wrong steps and a faulty router, this can get hard. Please follow the steps given Below-
Unboxing and Preparing For setup
Please open the box and find the router, cable, and power adapter to connect with the router.
plug the router to a power outlet near the modem
Connect your modem to the internet port of the Netgear router.
find an extra ethernet cable and connect your computer to any of the four LAN ports as shown in the image below.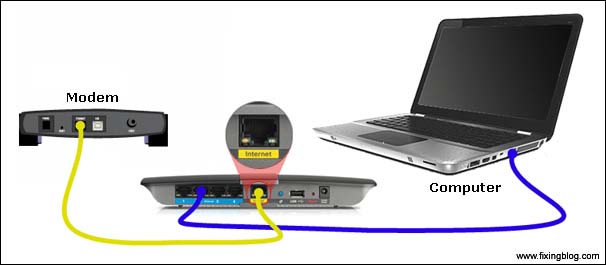 Netgear Router Setup
Go to the computer and use a web browser such as google chrome firefox or safari
Open a web browser and type at the top of the browser address bar routerlogin.net or 192.168.1.1 or 192.168.0.1 by default your browser. and hit enter

in some cases, the router may not ask for a username and password but in case if the router setup page requires the username and password please try these combinations given below-
| | |
| --- | --- |
| username | Password |
| admin | admin |
| admin | password |
| user | admin |
| admin | (none) |
| (none) | (none) |
| admin | 12345 |
once you have the admin page access the Netgear router with auto-detect the modem and follow onscreen instructions.
Would you like help setting up your wireless network Checkmark on Yes and Click Next
Now your internet connection detects the type of internet like your computer is using dynamic IP, Click on Next.
if you have an internet connection type PPPoE then skip to the next method or read more about netgear router orange light and what it means for the router.
Configure Netgear Router Settings
Set The network Name (SSID) and click Next. now may ask do you want to add security to your wireless network click on Yes then please click next.
Choose your wireless security like wap2, WPA-PSK now enter your password and click next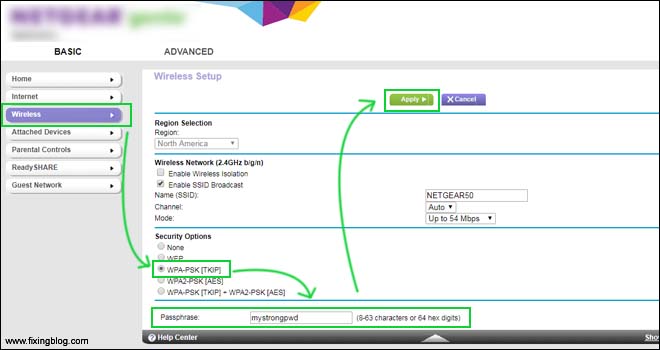 Now it asks if would you like to change your router admin password in the Netgear router.
changing the admin password will block any wanted access to the Netgear router admin page.
Click yes and click next and print all the information now you are connected to your network
Reboot the system tries to connect to the wireless network.
you can log in to the router and change settings whenever you like. create a guest network if you like from the same console.
in case your Netgear router is not connecting to the internet after setup does try these tips.
Tips: – There is a software by the name of Netgear Genie app you can also download and install this software and set up the Netgear router in simple steps. just follow the steps
Setup Netgear Router With PPPoE internet connection
Please remember you can setup Netgear router with manual settings also. you just have to follow the steps in order to setup the Netgear router
Please try to Open a web browser(any browser that you use) and type in the address bar (URL) 192.168.1.1 and then
Enter your admin name and password and hit enter.
And now click on no I want to configure the router myself click next
Open a page like the name of basic settings
Click Yes on internet connection require a login.
In encapsulation select PPPoE(PPP over Ethernet)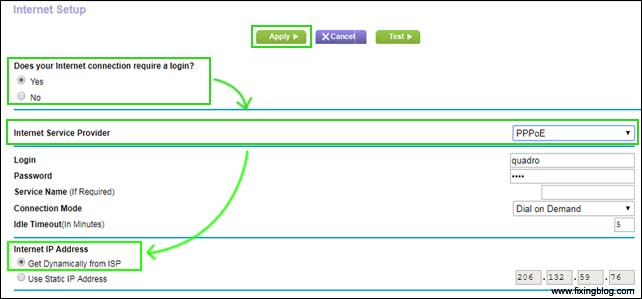 If you remember the user name and password then it's good please type it and if you don't have the password and username contact your internet service provider.
On the internet, IP address click get automatically from ISP Domain name server DNS address click get automatically from ISP Enable net and click apply
Tips: – Before settings up a password on Netgear wireless router just make sure that you select the correct encryption type like WPA, WPA2-PSK, etc.
Netgear router setup password and security
Please go to under Wireless and here you can change your network name (SSID)
Please type your SSID(network Name)
Select your region
Please select channel 11 and leave it as it is.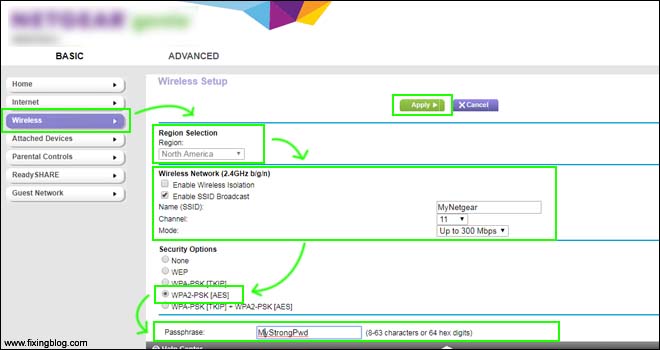 on mode section select auto mode 300mbps
Now click on security type and put your password.
Remember your username and password to login to your wifi network.
and click on apply
And let the router and modem reboot.
Your Netgear router setup has been done .now you can use the Netgear router. i thank you for reading please comment below for any other help related to a Netgear router.
Thank You for Reading 😉