If your Gateway laptop wifi is not working then follow some general steps.
1- Turn Off and On your wireless devices.
Go to setting then click on pc setting, turn off and on your wireless devices
after that restart your computer.
Check your other devices are connected with your wifi if you got internet on your other devices then follow some tricks to fix your gateway laptop wifi related issue.
2- Go to the manufacturer of your laptop site
Select Your Product box, Choose the correct series, Choose the correct model.
Click the Confirm button.
Click the Download button.
Save the driver file on to your desktop or some other location and uninstall your driver.
Open the "Run" dialog box by pressing and holding the Windows key, then press the R key in box-
Type devmgmt.msc. click Ok.
Unistall your network adapter WiFi driver, restart your computer and re-install your driver run your wireless driver in your system from the download folder.
Now try to connect with your WiFi with your password. it's working if not then go to the control panel and click hardware and sound .
Then click on device manager click on your other devices now right click on network controller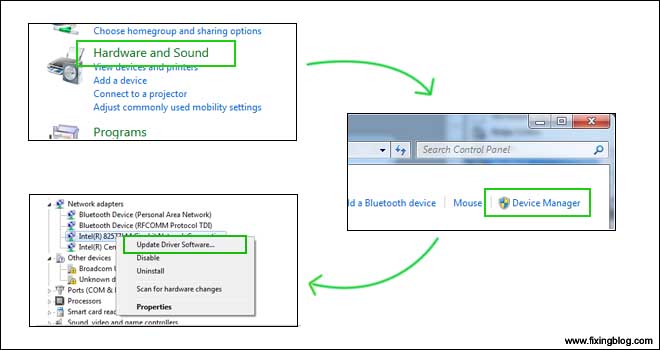 click on device manager click on your other devices now right click on network controller and click on update this driver and click on browse from this computer and click next.
3- Under Network and Sharing Center (Search after click window button), then click Change Adapter Settings. Is the adapter enabled ? If not, then do right click and enable it, this should turn on wireless.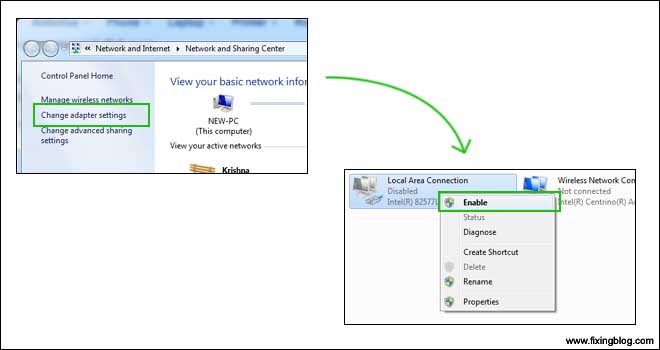 4- you can also repair your laptop by using Microsoft fix.
5- Obtain an IP address/DNS Server automatically-
Go to Control Panel > Network Connections > Right click on the Wireless Network Connection> click on Properties
At the General tab, scroll down and double-click on Internet Protocol (TCP/IP)
at the General tab, tick on Obtain an IP address automatically and Obtain DNS server address automatically
click OK.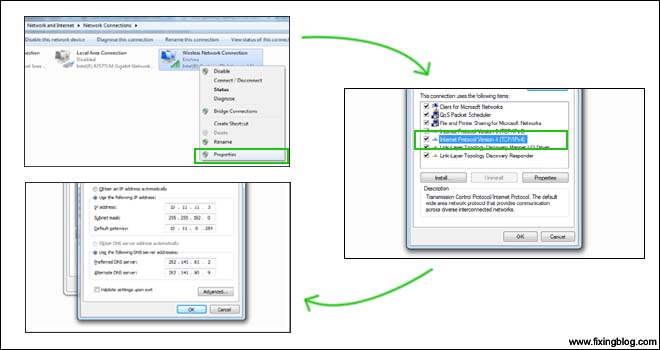 Now, open Internet Explorer (Mozilla Firefox is the best) and you can surf the internet now!  if you still have issues find more ways to fix laptop won't connect to wifi problems.
update your windows click on settings and click on windows update and check windows update files for your computer install and restart your computer.
6- Troubleshoot your WiFi problem-
click on the right hand side on the arrow show hidden iconright click on WiFi icon or it looks like a TV bar and click on troubleshoot problems. follow the instruction.
if your problem is not fixed then try to reset your PC at the earlier point 
if your problem is not fixed then i think your network wireless card is not working you have to purchase a new one.
i think this will help you out . Please Comment Below And Let us know if you need any other help to fix this issue .
We Thank You for reading at fixingblog.com