Quick steps to fix machine running slow
Here first you have to install Ccleaner and clean your computer and install Hitmanpro and run a full scan it deletes malware, spyware and junks file from your computer.
1. Upgrading your RAM You have to upgrade your ram for better performance.
2. Disk defragment : – Go to startup button-> All programs,->Accessories-> System Tools-> disk-defrag. this will organize your files on your hard-drive so that they are easier for the hard-drive to access and produce faster speeds.
3. Edit your performance Click the Start button and select "System." Click "Advanced System Settings" on the left and click the "Settings" button under Performance. Choose "Adjust for best performance" under Visual Effects to disable all the animations, or select "Custom" and disable the individual animations if you don't want to see or you can select for better performance.
How to Uninstall Programs You Don't Use
1. Uninstall Programs You Don't Use Press windows key + R and in the Run box type appwiz.cpl and uninstall those programs which you don't want.
2. Make your pen-drive ready boost You can also make your pen-drive ready boost to run faster your window.
Insert your pen-drive in your laptop and right-click on your Flash Drive
And go to properties of pen-drive. You see there is a top tab name of ready boost, select space like 4GB-8GB and click on apply.
3. Hard drive upgrade Verify that there is at least 4GB-5GB of free hard drive space.
upgrade your hard drive to improve the performance of a computer.
4. Add virtual memory right click on the start menu and open up the control panel
Search for performance
the top right
Click on adjust appearance and performance
open advanced tab and click change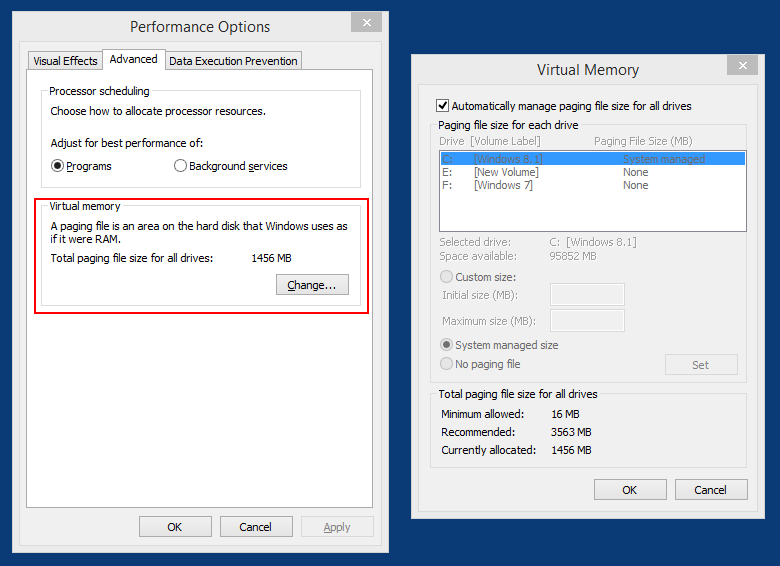 Uncheck automatic Click the drive system is installed on a select custom size.
click set and then restart.
It will increase your laptop speed and solve Emachine running slow issue.