sometimes there is paper stuck at printer or printer saying the paper is jam and many more issues like that.
to fix all these issues with the printer follow this guide and see if this works for you.
first, unplug the printer from power and wait for 1 min then restart the printer.
Please don't pull the paper out of a jam in the opposite direction this will create more issues.
just go check to make sure there is no loose paper stuck in the loading tray.
you can also take out the paper roller and clean the paper roller using a cotton cloth.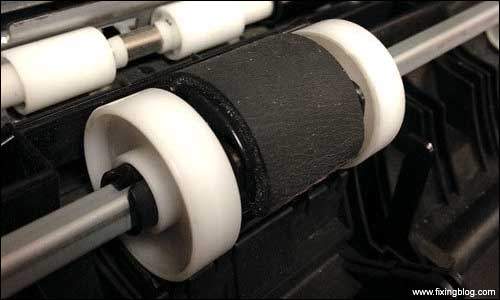 try moving the print head to the left and restart the printer and see if this work.
restart the computer or the device that you are trying to print with and restart the printer and see if this works.
Clean and re-insert ink cartridges-
please take out the ink cartridge and clean it. cleaning print head also works to solve this issue.
 when your ink cartridge is very dry try following the steps given in the guide link and see if this guide you to solve the issue.
make sure the print cartridge can move easily and freely.
again restart everything ( printer and device ) and cancel every print job. and see if this works and fix the paper job
Prevent paper jam printer –
always create more and more issues when it's fixed you can also use these few tips to prevent paper jam printer issues.
Read More On How to Fix Paper jam in Canon Printer 
Tips : –
do not overload the papers because this should also cause a paper jam in the printer
 Clean the printer and restart many times computer and printer
Make sure your printer paper is properly inserted into the paper slot or tray.
-please comment below and let us know about any other issues with the printer. thanks for reading