Hello everyone,
thinking or worst happening with your printer print head. here is the solution to your many problems related with printer print head.
these steps are tried and tested with many of our own people . and most of the time they seem to work and solve the issue.
how to clean printer print head-
when you see your printer print head is running slow or there is blockage up underneath the printer print head you just need to follow these steps –
first, you have to understand with inkjet printers you can remove the print head and clean it with cloth and magic cleaner but office jet printers come with a non-removable print head. you just need to open the top cover and carefully deal with printer print head.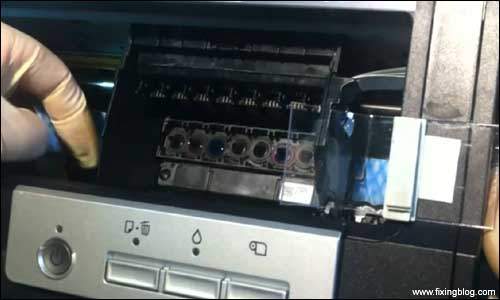 once the top case is open try these steps –
first, use a cotton small cloth and just slide it below the print head roller and apply magic bullet cleaner on that cloth and rub the printer head and clean it from below.
How to fix dry printer head –
this is kind of common issue with inkjet printers. try these few options and see if they care to fix this issue.
just take out the cartridge gently and please take out the dry print head in dip this cartridge in a little hot water and wait for like 20 min
then use a cotton cloth to clean it and fix everything back as it was.
this should get it going and fix your dry printer print head.
Tips : –
Sometimes it's just you have no idea of the problem.
The problem may be can be different while you are thinking its print head issue.
Try turning the printer off and unplug the power cable and wait for 10 min and plug everything back.
Please try uninstalling or installing the printer driver this could also help you
Try updating the printer driver and check the printer ink status.
please comment below and let us know more about your problem so we can help. thanks