Hello Friends,
Welcome To Fixingblog.com
Dear Friends If Your Hp Laptop Is Stuck At Startup Repair We Can Help You Fix This Problem –
Let's Understand This Problem First And Then Fix This Issue With Hp Laptop Or Desktop.
Start-Up Repair Is a feature Of Windows That Works As a Recovery Tool. These Features Help Windows To Fix Any Damage To Windows Or Its Components. Mostly This tool Fix Boot Or Windows Damage Files.
Friends You Just Saw a Few Good Things About Startup Repair But This Tool Can Be A Problem Sometimes.
Fix Hp Laptop Stuck At Start Up Repair
Folks Just Follow These Simple Steps To Solve this Problem –
Keep Few Things In Mind –
Plug Your Computer To Power Outlet.
Find Out If You Have A Recovery Disk.
Try Booting Computer In Safe Mode
First Lets Get Out Of This Start Repair Loop Using Advanced Boot Options Please follow these steps –
Restart Your Laptop By Pressing the Power key and Holding it for 10 seconds.
Now As Soon As You See Your Computer start Booting Keep Tapping The KEY F8 On Your Keyboard Rapidly.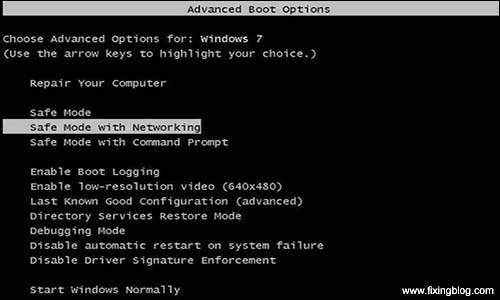 Now It May Give You Many Advance Options
Use Your Down Arrow On Keyboard And Navigate It to Safe Mode With Networking
Then Press Enter And Let The Computer Boot
Once You Are Login To Your Computer You Can Refresh Or Restore Your Computer To The Previous Date When It Was Working Fine.
Read More: About How to Restore windows computer to factory settings
Restore Your Computer Using Command Prompt
Try Booting Your Computer In Advance Boot Option Again As We Told in the above Lines You Using F8.
Now This Time Instead Of Safe Mode With Networking Select Safe Mode with Command Prompt 
Now Once The Command Prompt Is Open Please Type Rstrui.exe  And Then Hit Enter.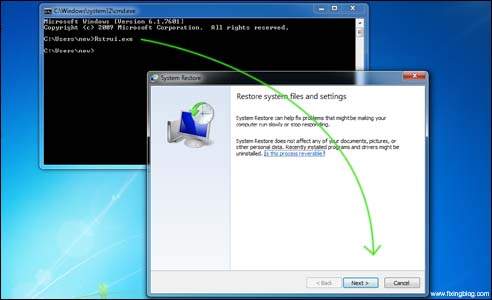 Follow the On-Screen instruction Given There And Restore Your Computer.
After Restore Your Computer You Should Update Your Windows Software to the Latest Windows Version. See If This Helps to fix Hp laptop Stuck At Startup Repair.
Run A Full Virus Scan And Clean Your Computer.
Dear Friends This Was The Update Solution Of This Problem.
We Have One More similar Article About THIS Issue That You Might Find Useful Laptop stuck on Preparing Automatic Repair after system error
We Are Very Hopefully say That This Might Help You to Fix Your Hp Laptop startup Repair Problem.
Please Comment Below And Let Us Know If You Still Have Hp Laptop stuck at Startup Repair.
We Thank You For Reading At Fixingblog.com