Hello Friends,
Welcome to fixing blog
Dear Zyxel user if you like to setup Zyxel router here is the Quick.
First Connect the internet Cable to Zyxel router and follow –
Setup Zyxel Router in easy steps-
Open your preferred Web browser. Type "192.168.1.1" in the address bar, then press "Enter."
When prompted to enter the administrator password, Username: admin
Password: 1234, then click "Login."
Enter the password into the New Password and Verify New Password boxes.
Quick Start Wizard will now launch automatically. then Click Next
now Click the "Go to Wizard Setup" link. and Click your preferred language Click "Next
Type a unique network name in the "Name (SSID)" field click "Next."
A small dialog box appears – displays the "Pre-Shared Key" value. Write this value down. Click the "OK" button
Select your broadband connection type – if the software does not detect it automatically. then click "Next.
Choose "PPP over Ethernet" or "PPTP" connection.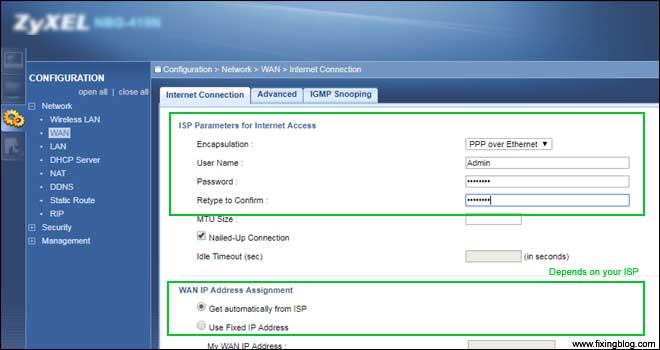 enter your username and password in the corresponding fields. – (Given by your ISP if you do not have then call your ISP- Internet Service Provider )
Select the "Get Automatically From ISP" option.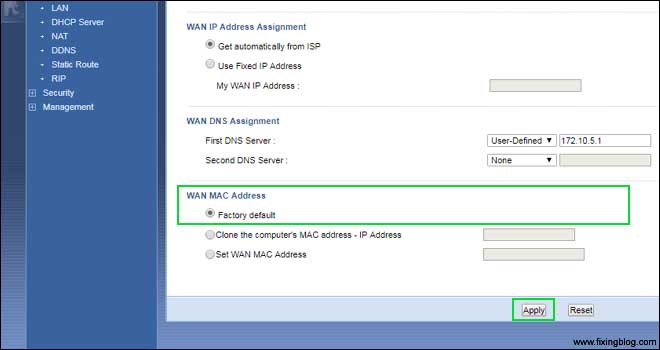 Click the "Factory Default" option in the "WAN MAC Address" window, click "Next."
please Click the "Apply" button, Wait a few minutes for the router to reboot and apply the configuration changes.
Open a new tab or window in your Web browser.
Click on Wireless Setting.
Here are detail the current Wireless Network Name (SSID) and the Password for the wireless connection.
You should make a note of these details,
if there is any problem then please share your comment's we will try to help you out.
Here are some Article/Video for better solution's and better knowledge about products and setting's.. –
try some more guides to
More Ways to setup Zyxel router-
pdf for setup zyxel wireless router
Video for setup Zyxel router-
I Hope this will help you to setup the Zyxel Router
Comment below And let us know if you need any other Regarding Zyxel router setup.
We thank You for Reading at fixingblog.com