Hello,
Welcome to fixingblog,
Sometimes while using the computer by accident you may drop something on a computer and here you go.
Screen start looking strange and Computer Screen is upside down or maybe it's not the regular screen.
Get Computer Screen Centered –
when the computer screen is shifted to left or right and you can not see the display properly then you might need to try a few steps and see if your screen comes to normal.
Try restarting the computer see if this gets the computer screen centered.
Go to Control panel and find the device manager
See if you can see the Display driver and try updating the video driver.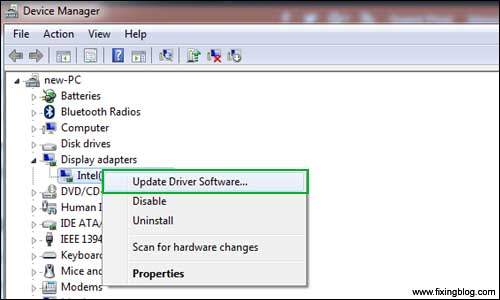 Check out the resolution and in display settings change the size and another setting like screen –

Fix Screen from Vertical to Horizontal – or Screen upside down
Right-click in the middle of the screen goes to display settings.
Display settings you can see the orientation and here you can change the settings.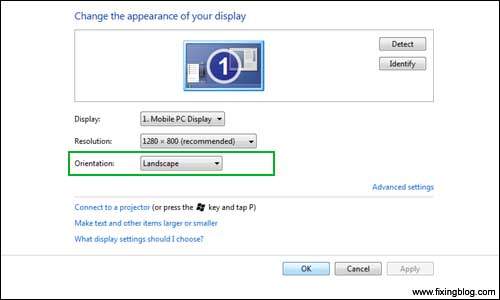 By default, its Landscape selects and apply the settings see if this helps.
TIPS-
after all these fair steps if you still have this issue try this advice –
restore your computer – sometimes it's just the wrong display driver or maybe something worse than the like virus or something you may follow.
please run a virus scan and restart the computer.
And if you have already tried all this and Nothing worked just restore the computer to earlier better version follow How to reset windows computer to earlier date see if this care to fix your issue
please comment below and let us know how we can get you some other tips on this.
Thanks for Reading at fixingblog.com