welcome folks,
let's start by understating the problem and how to fix iTunes error 53. basically till now as I have seen people facing this iTunes problem with their iPhone and iPad.
we need to understand first why this error 53 comes in your system.
you may have updated your ios or you may have replaced the sensor or the whole screen
As Apple describes this issue as a "security test failure error code "
there was a test protocol designed by apple to check the touch is now, unfortunately, it has affected a lot of apple device.
apple did recognize this problem and they have released an updated version IOS 9.2.1 to fix iTunes error 53.
many more users who have replaced their touch id or screen from somewhere else instead of apple store they also can be affected by this problem.
some users are still having an issue with iTunes error 53 so here is how you fix it.
how to fix iTunes error 53 –
let us be very clear that it is a problem that comes in iTunes whenever you change hard or the software.
first, we have to understand if we have error 53 on iTunes how it will impact your device.
you may see apple logo is stuck on the screen and after waiting for 10 -15 min it will just say error code 53
it may also look like your screen is stuck at start up saying "connect to iTunes "
after error 53 you may not able to do anything on your iPhone or iPad
please follow these steps first to make sure if this can be fixed by simple steps –
make sure it's not plugged into a computer or any cable
perform a hard restart on your device. press the power key and hold for like 30 seconds.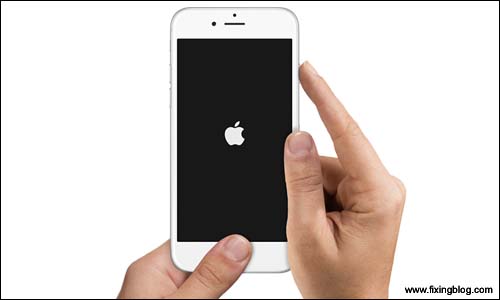 after hard reset you may see an option for restore or update please click restore
after that connect the device to the computer using a USB cable
open the iTunes and please select your device and please update the ios version of your device.
make sure you have the latest iTunes software installed on your device.
after all steps please restart your device and see if it is working.
is it is still not working I think its time to take your device to the near the apple store?
please tell us if you have any other issue with your iTunes application comment below and let us know about your problem.
we thank you for reading at fixingblog.com