Hello Friends
This Post is to Help Users who have Asus laptop no Sound Problem. we understand laptop is no fun when the sound is gone that's why in this Guide we have covered all Possible reasons and Fixes for You to Try and Fix your Asus laptop sound Problem. Let's Get started-
Fix Asus Laptop Sound Problem –
Here are some methods to fix the audio problem in Asus laptop -the first thing you have to check to make sure that you haven't hit the Mute function key by accident. It may be F11 (or close to it!)
First methods –
Check volume control-click on the sound icon in your system tray and make sure there is no red circle with a cross going through it. Also, make sure to raise the volume bar.
Check volume in application because a lot of programs have their own volume control so if you are watching YouTube video, you need to turn up the volume in the YouTube player.
if still, Asus laptop sound is not working so the issue may be more involved don't worry let's move on the second one.
Guys, we made a Youtube video about this sound problem see if this help-
Second methods
Put the headphone or speakers in audio jack and check the ports you have connected the speakers or headphones it's working or not if didn't work then configure speaker properties
Go to the speaker icon (the red trumpet) in the system tray and right-click it to select "Playback devices".
Right-click on the blank space and select "Show Disabled Devices
Choose speakers and then click on the Set Default button.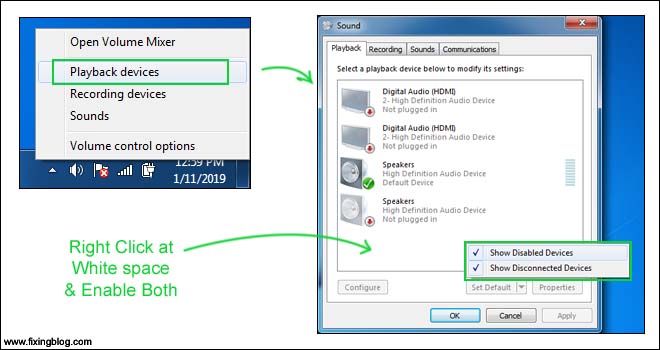 if it is disabled then Right click on speakers to select "Enable". Click "OK".
Under the Playback tab, double-click on Speakers, which is selected by default, to open its properties.
Go to Advanced tab under Speakers Properties and change bit rate to either 24bit/44100 Hz or 24bit/192000Hz, depending on the speaker configuration.
Click on Apply and then OK to save the changes. Check for sound play on your device.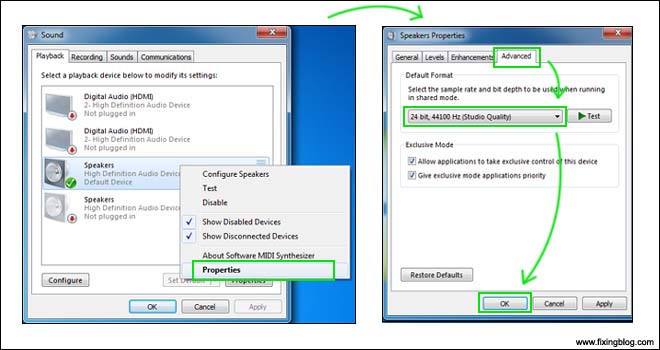 If not working then Microsoft has a couple of troubleshooting Fix It solutions just for audio problems in Windows. They have a sound playback troubleshooter.
Please click on start-
In search bar type troubleshooting click on it.
You can see their hardware and sound click on troubleshooting audio playback.there are More 5 Ways Fix Laptop With No Sound Problems if you need some out of the Box Advice.
Troubleshoot Asus laptop sound –
Go to My Computer and right-click on it Go to manage and then select device manager
Here you can see "Sound and Multimedia" click on it.
Now click on update driver and select online update it will download the driver and you will listen to your sound.
If not uninstall and reinstall the sound driver from Asus website -And restart your laptop and Connect an earphone or external speaker to the audio jack, is there sound from the audio jack?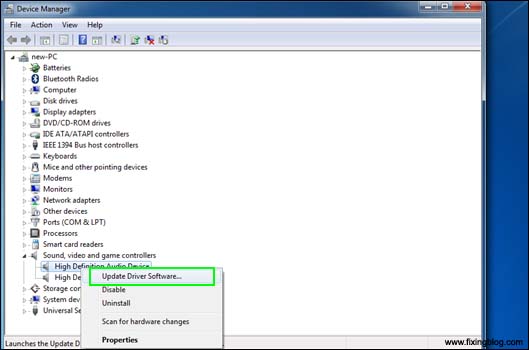 if not then press windows key + r at the same time it appears run command.
please type their services.msc
and click on windows audio and restart your services if stopped.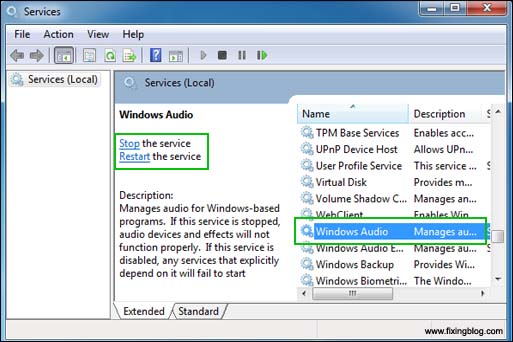 restart your laptop and check your sound is working or not if not then some Realtek HD audio no sound after Windows upgrade so restore your window at an earlier point (backdate) and have patience.
if again your sound is not working then it may be a hardware problem you have to go to your local technician.
If you still get the problem, please let us know by leaving it in your comment. We'll try our best to help out. If you find it useful, share it with your friends.
We thank you for Reading at fixingblog.com