Hello Gmail Users, Welcome to Fixingblog.com
Friends Let Us ask Few Basic Questions Before We Continue-
Did You Forgot Gmail account Password? Or Are You Not Able to Access Your Gmail Account Using The Password You Remember?
Now You Know the Question And Let us Guide You To reset Gmail password In Simple Steps –
Recover Gmail Account
First Try Some Basic Things to reset Gmail password For Example –
Restart Your Computer And Make sure your Keyboard Or Input Device is Working fine.
Make Sure Num Lock is On And Caps lock is Off. Because Gmail Password is Case Sensitive So Always Type the Correct Password in their Correct Form.
Folks, Once The Basic Troubleshooting is Done Try Some Steps to Reset Gmail password And Recover Gmail Account.
Reset Gmail Password
Please Follow These Steps To Reset your Gmail Login Password.
1. Go to Sign In Screen type www.gmail.com In Your Browser.
2. Type Your Email Or Registered Phone Number And Hit Next.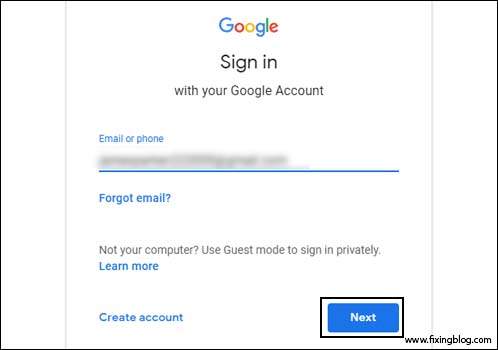 3. First, Try Your Password. The password doesn't match then follow the next step.
4. Now In Next Step Click On Forgot Password.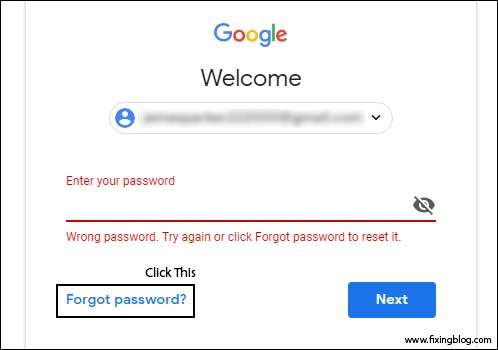 5. He will ask you for the Last Password. So, Please Type, The Last Password if Your Remember Or Click On Try another way twice.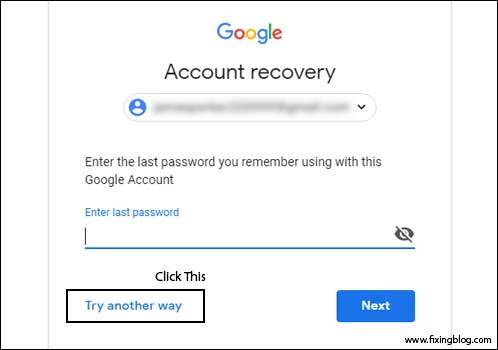 6. It May Asks For A Recovery Phone number if you have the phone then click on send the text message or give a call otherwise you don't have a recovery phone number then click on I don't have my phone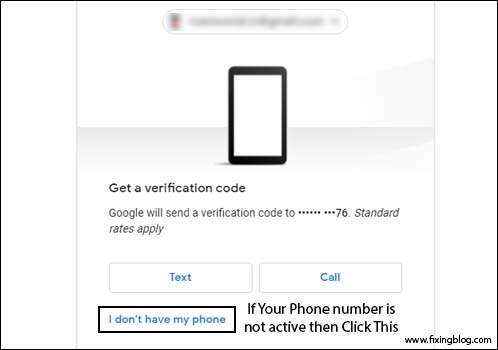 7. It will show you a recovery email, now click on send.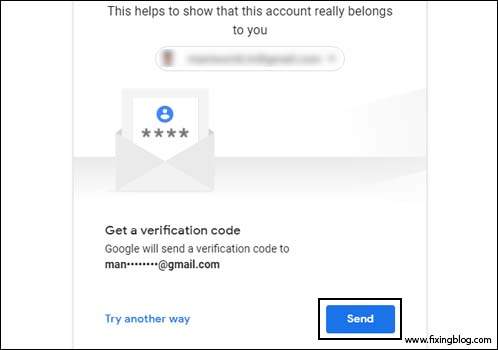 8. It will ask you for the 6-digit google verification code. Check your recovery email.
9. Now Login to Your Another Email Account And Find the email You have received From Google.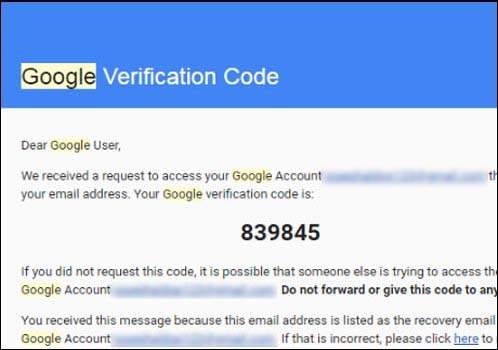 10. Copy the 6-digit Google verification code. and Go to on Gmail Reset page. and Paste Gmail Verification code in this field.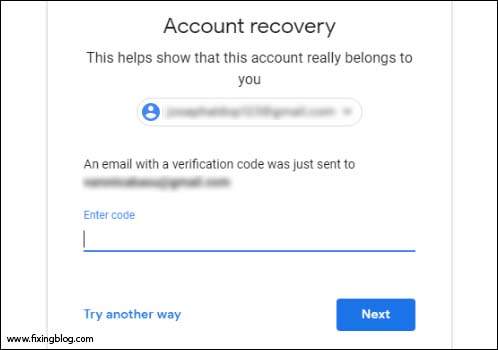 11. Make your strong password and click on Change Password.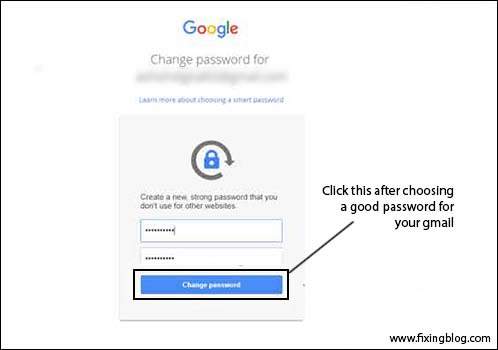 🙂 Use Your Same Username Or Email And type Your new password to sign in with your Gmail account.
We are sure this Will Help you reset Gmail password. If You need any other help with your Gmail account Please Comment Below And Let us Know.
We thank You for reading at fixingblog.com 😉
Good Luck