Everyone loves entertainment in their lives and one of the major ways to get it is by watching movies. If you want to want to watch movies then the best way to enjoy it is obviously by heading to the theatres. But not everyone can afford to go to the theatre to see every movie. Moreover, there are plenty of movies that aren't released internationally. Moreover, even in their home turf, these little indie or art movies aren't released in many theatres. So how can a movie buff see various movies even if he or she wants to? The answer is simple. It's through the internet.
But whenever someone talks about streaming or downloading movies off the internet, there is a subdued dread. This dread is of potential malware infecting the device used for downloading movies and of the consequences associated with piracy. But is having this dread justified? It's time to answer once and for all- is it really safe to download movies off the Internet.
Where To Watch Movies Safely?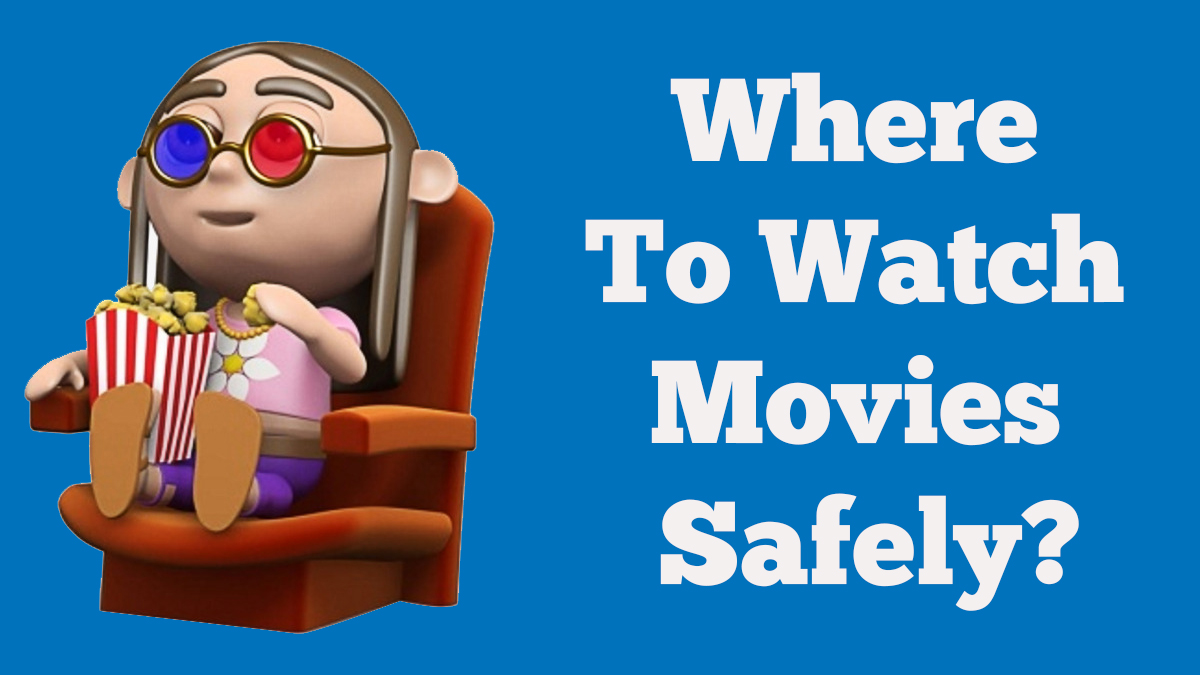 Before talking about internet safety, you should know that there are plenty of sites like Sony Crackle, Vudu, Popcorn Flix, etc. where it's absolutely legal and safe to download movies. But the only catch here is that you will have to register and you might have to pay for the movies. Another issue with such sites is that they don't have the latest movies with them. Many are available for download months after release and by then the pop culture conversation surrounding the movie could have moved on.
There are some sites where you can watch old movies for free. YouTube is one such site where plenty of classic movies are available absolutely free for you to watch. It's also a safe site to access and your device won't get infected. But here too you won't be able to watch the latest movies anytime soon or free of cost. Moreover, these classic movies are generally uploaded by other users so their quality can vary widely. a lot of people use Vidmate to download videos from the internet.
Are Most Of The Movie Downloading Sites Illegal And Do They Have Viruses?
Sites like Fmovies, O2cinemas, etc. store a large number of Hollywood movies along with cinema from other countries as well. But there are a few common issues which plague these sites:
There are innumerable ads. For most users, it is the pop-up ads that are the most annoying. But these sites need the revenue generated from the ads to pay the server fees needed to keep the site up and running. For this reason, AdBlock won't work with these sites. If you have AdBlock on then you will have to disable it to access these sites.

There is a chance that your phone will get infected. But generally, your personal information or bank information won't get stolen or compromised. Instead, you will find that your phone has gradually slowed down.

Such sites are sometimes illegal and so they change domains pretty frequently. So one day you might find that your favorite movie downloading site has vanished into thin air
But there are a lot of advantages of using these sites as well:
These sites host thousands of movies. Their catalog has everything from action movies to horror movies and everything else in between.

You will get to watch movies from other countries (apart from Hollywood) as well.

The latest movies are quickly uploaded to these sites and that too in HD quality.

Some of these sites just provide links to the servers which host the movies. So these sites are not actually illegal. The only issue you will have is with the pop-up ads.
But if you aren't convinced about using these sites then there's one last thing you should consider:
Torrents- Is This Safe To Use?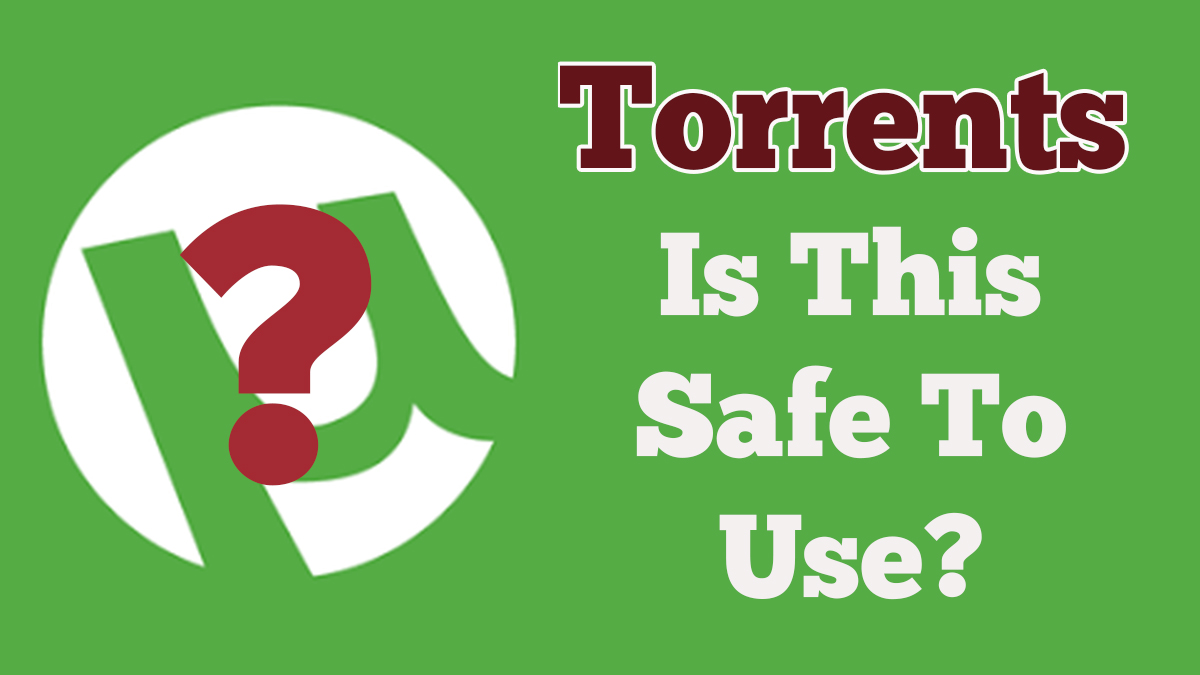 For many people who love to stream or download movies off the Internet, Torrent is the last option standing between free movies and movies for which they have to pay. But there is one question which has come back to haunt Torrent again and again and it is regarding its legality and safety.
First of all, you should know that you aren't actually anonymous in way or form while using the Torrent network. But you will better understand it all if you know how Torrents work. Theoretically, you will have some form of anonymity or privacy since you are not really downloading data from one specific server. So the people in charge should have no idea who you are. This is because in the Torrent format what you download are the directions to the file you want. What this means is that the file you get is just a type of list that consists of codes and trackers. So it doesn't prove that you actually downloaded the file you wanted. What matters is your actions inside the torrent client. This client is managed by a decentralized number of servers. So when you actually decide to download the file, what you are actually doing is downloading little parts of it from various people. Now, this begs the question:
Can You Be Caught? What Precautions To Take If So?
Know that copyright trolls and various government agents do keep an eye out for Torrent networks. They generally watch out for popular torrenting sites. There they jot down the IP addresses found under the Seeders (uploaders) and Peers (downloaders) list. This can compromise your address but only if someone goes to look for it specifically.
Read More On Watch Movies Online With Best Streaming Services
But you can rest a little because the number of people who get charged for illegally downloading movies from Torrent is very low. If a large number of people were caught and charged, then rest assured people would take more precautions before even visiting any torrent site. But if you are still afraid and want to take some precautions then try doing these things:
After you download the file, you can decide against seeding it. This is one way to cover yourself. Although this is seen as an act of betrayal by avid torrenters.

You can enable VPN (Virtual Private Network) before even visiting the torrent site. This will mask your real IP address and allow you to download the torrent file easily. It's better if you use a paid VPN rather than a free one because it will allow you much better security.
You can use Tor as a proxy for the torrent client. But it's not as secure as it once used to be and there have been cases of individual computers being compromised.

If you are worried about malware infecting your PC then you can use the torrenting site Yify. The chances of getting viruses from there are pretty low. It is also easier to access and has a very user-friendly interface. You will find tonnes of famous movies there. But it's advisable that you use a VPN while accessing it, just to be on the safe side.
Overall, you will find that it's not very unsafe to download free movies off the internet. Yes, there is a possibility of malware compromising your device or your IP address being targeted by some agencies, but the chances of that happening are very low. If you want to minimize the possibility of getting caught to almost zero then follow the safety measures given above. This will allow you to enjoy movies tension free.