Junks are unnecessary and make your computer slow. Junk files can occupy a lot of space on your laptop. The space left on your PC can affect how your computer functions. If it becomes too cramped up it may cause your computer to work slower than usual.
That is why you should try to clean the junk from time to time. Whenever you open a program on your PC junk files are created automatically. Junk includes:
Cached data,
Temporary files,
Digital detritus,
Thumbnails.
Note – For Web developers and Photoshop there are many Cool Thumbnail Creator  that you can use to create Optimized Thumbnail For the Best Experience
These can take up a lot of space and if you fail to repair them, can affect the function of your PC. Erasing this film will leave you with space that you can use to store more important files. Apart from the speed of your laptop why else should you try to clean the junk?
Cleaning up your computer is a way of creating space that you can use for more important files. It's a way for you to repair a slow PC. If you search, for example, for an online essay writer, data is collected from your browsing history and saved as junk.
The problem with junk is that you are usually not aware of when it is created. So, this makes you neglect them. Most people are not aware that they have junk on their PCs. It is only when you start having problems that you realize how much junk is on your laptop.
There are a few ways in which you can clean the junk from your PC. You can clear up junks by using one or all of the methods listed below. These methods don't require you to pay anything. However for you to remove some files completely from your computer, you may need other apps. Some of these require you to pay for them.
1.

Using the Windows cleaning app
Windows laptops come with a cleaning app known as Disk Cleanup Tool. This is one of the apps that you can use to clear unnecessary data from your PC. How does it work? You start off by searching for this app on the search bar. Once you open the app, it will scan your computer and calculate the amount of space taken up by junk files.
When it finishes scanning your computer, the Disk Cleanup Tool will show you a list of all the files deemed as junk. You can then go ahead and delete these files, creating more space on your PC.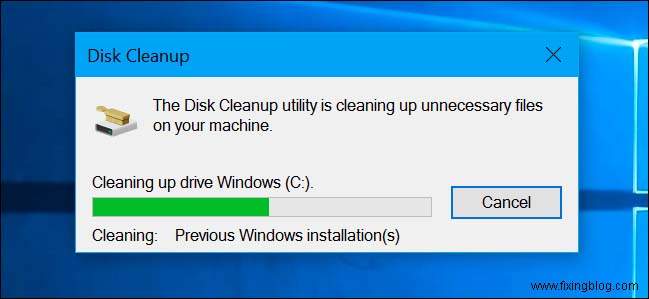 2. Stop some programs from launching
Another way of cleaning junk from your computer is by stopping some programs from starting automatically. What does this do? Well, if some programs don't start automatically, you can control the number of junk files that your laptop creates. You can do this with Task Manager. The Task Manager allows you to control the programs that launch once you start using your laptop.
Start off by searching for Task Manager by using the search button. Once the icon appears, click on it. Then go ahead to select the Startup tab that shows all the programs that start automatically. Select the program that you don't want to launch with Windows and then disable it. The good thing about this method is that you can enable the selected program whenever you want. All you have to do is select the program you want to enable.
Read More: Top 10 tricks (Quick And Smart steps) to Speedup your windows computer
3. Remove unnecessary programs
Most of the time your laptop may be loaded with programs that you may not use. These programs may be taking up more space than you may realize. So, cleaning them up will boost the speed of your laptop. For those using Windows 10, this is a very easy task. Just search for "Add or remove programs". Then select the program that you want to delete.
You can do this on Windows 8 by searching "Uninstall" in the Search Charm. Doing so gives you the chance to remove all the apps you are not using. However, you should remember that you may not be able to remove all traces of some programs even after deleting them.
Revo Uninstaller,
AVG TuneUp,
CCleaner,
IObit Uninstaller
Conclusion
Make sure that your files are backed up before starting this process. This is important so that you don't delete important documents. Clear the junk on your laptop frequently so that you prevent it from accumulating. If you continue doing so, you will prevent your laptop from becoming slow. Then you can enjoy the speed at which programs load on your laptop.