Hello friends,
Welcome to fixingblog.com
Apple always made different and amazing things. Apple Airport Express is one of those incredible and amazing devices.
Now Apple Airport express can be used as a wireless access point and as a music player also. apple airport express can be used as Airplay Device also.
In this guide, we will learn only how to fix apple airport wireless connectivity problems –
please keep in mind that we have tested these steps and if you will follow the steps there are fair chances your apple airport will work.
Apple airport not working
first, restart the modem and restart the apple airport express and wait for 2 min.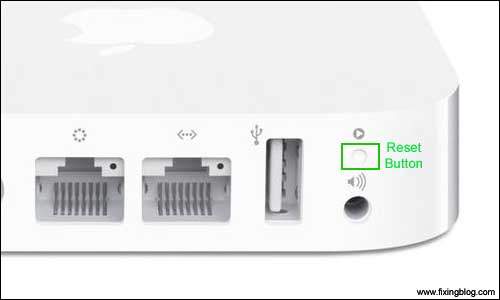 Now try connecting to the internet to see if this solves the issue
make sure the connection between the modem and the airport is fine with an Ethernet cable
if all this does not work please look on the apple airport and see the lights and their status like the pattern of blinking and color of lights.
if all the above steps don't work you may have to perform a reset on apple airport. since this multi-purpose device, we would not recommend a factory reset on the first attempt-
Resetting apple airport express
before you perform a reset I would like you to make sure that your internet is working from your internet service provider. If YES Then follow
there are three types of reset you can perform on the airport wireless base point –
1. Soft reset –
First, turn on your device. Take a pen or paper clip and press the reset key at the back and hold for like 2 full seconds. (reset button is at the right to the last LAN port )
this will remove all the settings and passwords for 4-5 min. you will be able to connect devices and change the settings like password & channel.
sometimes it also fixes internet connection problems.
Hard reset
we suggest don't be so confused between hard reset and factory reset.
According to us perform both as one step ( factory reset or hard reset )
This will remove all settings but not any of your data. your hard drive will be safe so don't worry just perform the hard reset
Please power on your airport.
Now you can press and hold the reset key using the same pen or paper clip and this time hold for like 45-55 seconds.
Now please restart the airport and wait for 1 min.
Please launch the airport utility from an application under mac for windows you can get it from desktop icons. or you can always download the latest version.  please select your computer operating system and the latest version from the list and download the airport utility please visit apple. please ignore if you already have an airport utility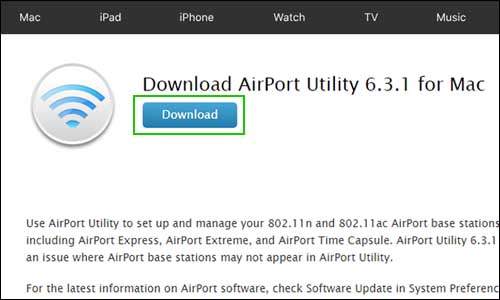 now you can set up using the airport utility and this should work now.
Please comment below and let us know if you have any other Troubles connecting your apple airport with the internet.
we thank you for reading at fixingblog.com