Introducing customers to your product or service propels them into the proverbial sales funnel. However, you still have plenty of work to do if you want to nurture those leads and convert them into paying customers. To do that, you must harness the power of mid-funnel marketing.
Also known as middle-of-funnel (MOF) marketing, this practice focuses on building relationships, getting to know your customers, and ultimately making a sale. Learning more about the benefits, importance, and elements of mid-funnel marketing will support the long-term growth of your business. With that in mind, here's what you need to know.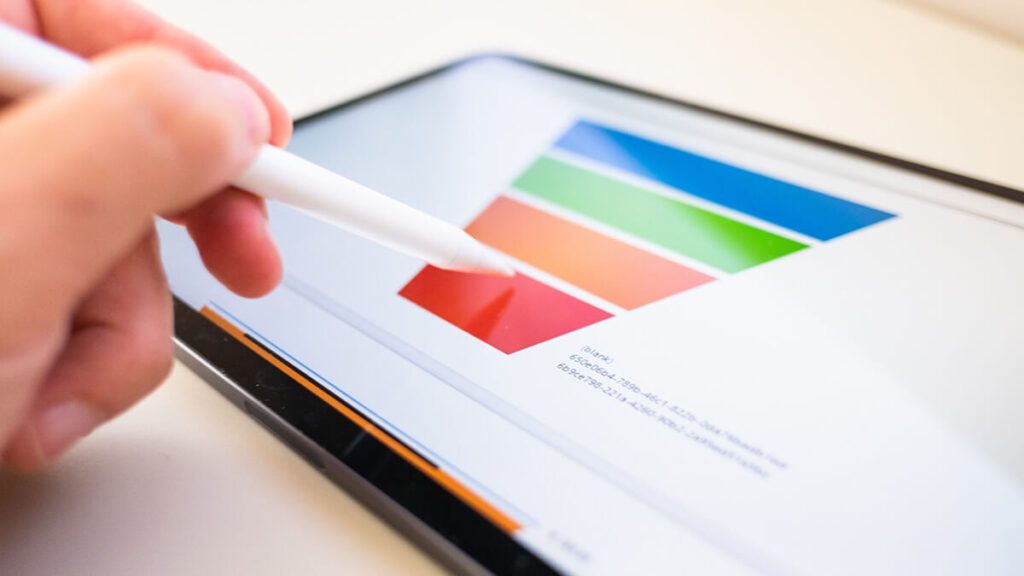 What Is Mid-Funnel Marketing?
Mid-funnel marketing is the process of targeting prospective customers who are in the middle of the sales funnel. In other words, they are aware of your products or services and are seriously considering making a purchase. However, they are not quite ready to take the leap just yet and need a little extra nudge.
At this stage, customers may be reading reviews, doing product research, and comparing your products or services to those offered by your competitors. By making information about your products or services readily available, you can streamline their decision-making and incentivize them to choose your brand.
The middle of the sales funnel is often referred to as the "consideration" stage. Some marketers treat it as a transitional stage and instead devote many of their resources to the top and bottom segments of the funnel. This is a huge missed opportunity, as MOF is a critical component of every customer's journey.
Why Mid-Funnel Marketing Is Essential
A staggering 81% of consumers research products online before making a purchase. This research often involves reading reviews, exploring product pages, comparing other options, and looking for deals.
If brands neglect mid-funnel marketing, inquisitive consumers will encounter one of two problems. Either they will have trouble learning more about a product, or they will stumble across a marketing-savvy competitor. Both outcomes mean that your business loses out on a sale.
However, making mid-funnel marketing a priority allows you to create an abundance of resources for prospective customers to learn more about your goods or services. If you use robust marketing tactics like targeted connected TV advertising, you can bring the content to them instead of waiting for them to find it on their own.
With mid-funnel marketing, you can nurture leads, support customer research efforts, and help prospects learn more about your brand. The end result is a better conversion rate, improved sales, and an accelerated customer journey.
Benefits of Mid-Funnel Marketing
While the end goal of mid-funnel marketing is to propel audiences to the bottom of the sales funnel, it also provides many other benefits. Through mid-funnel marketing, you can:
Improve Brand Recognition
Consumers initially become aware of your brand at the top of the sales funnel. However, learning of your brand's existence is not the same as recognizing your brand and its unique voice. Through mid-funnel marketing, you can improve familiarity with your brand and products and build trust.
Increase Authority Within Your Industry
Mid-funnel marketing content expands your online presence and builds your authority. As you increase the quality and volume of your content, consumers and search engines alike will begin to view your company as an authoritative source of information. As a result, when consumers need answers about products or issues relevant to your industry, they will turn to your content.
Gain an Edge Over Your Competitors
If your competitors tend to neglect customers in the middle of the sales funnel, your own mid-funnel marketing strategy can capitalize on their missed opportunity. This is especially true if you operate in a niche product category.
For instance, let's say that you sell custom video game controllers. Suppose that one of your competitors recently launched a huge top-of-funnel campaign but failed to follow up with MOF content. You can respond by building a robust mid-funnel strategy. This lets you target gamers who are in the market for a high-end controller but can't find details about a product they recently saw an ad for.
Accelerate Your Mid-Funnel Marketing Journey
Tapping into mid-funnel marketing will help you:
Accelerate the customer journey
Improve awareness
Establish your brand as an authority
Drive conversions
The question is, where should you start?
There are plenty of ways to integrate mid-funnel marketing content into your overarching growth strategy. You can offer demos, use email marketing, connect with influencers, or run ads on connected TVs.If you want additional insights about how to use MOF marketing to improve consideration, check out MNTN, an industry-leading CTV advertising platform.