SD card is a flash memory card used to expand a device's storage capacity. They are primarily used in portable devices such as handheld computers, digital cameras, and smartphones. SD cards allow users to easily swap cards on the go to add more storage space as required.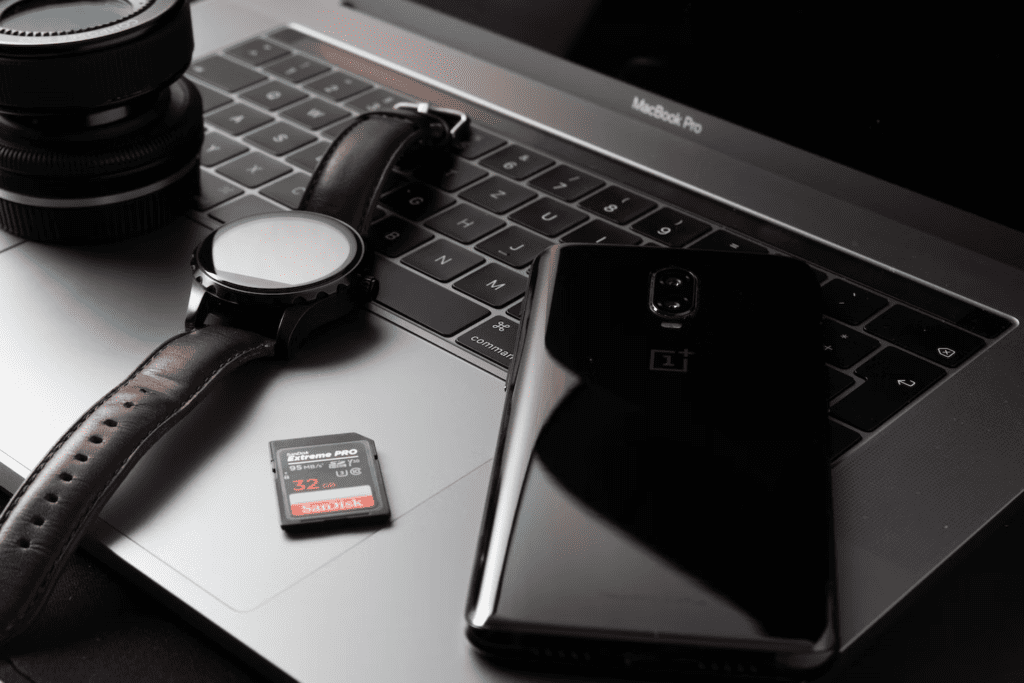 SD cards were introduced in the market by SanDisk, Panasonic, and Toshiba in 1999 and primarily make use of the NAND flash memory. Their standards are managed by the SD card Association, which defines the Speed Class ratings for the standardization of data transfer speeds. But is their recovery possible? Yes, with reliable SD card recovery software after diagnostics and other tests fail. But first, let's dig deeper into the three types of SD cards.
Types Of SD Cards
There are three types of SD cards. Each uses different default file systems and offers different data storage capacities. They include:
SD cards – These are basic SD cards that use the FAT16 file format. Its storage capacity ranges from 128MB to 2GB.
SDHC cards – These are known as Secure Digital High Capacity cards and can store between 4GB and 32GB of data. As opposed to SD cards using FAT16 file formats, SDHC uses FAT32 file format as their default.
SDXC cards – These are Secure Digital Extended Capacity cards and provide between 64GB and 2TB storage capacities. Also, the file formats supported are exFAT and are not backward compatible with devices that only accept SD or SDHC cards.
Is SD Card Recovery Possible?

Data recovery is a crucial element that every person who uses data must worry about. This is because data loss is inevitable unless your data is backed up in another device or the cloud. That is why many people would wish to know whether data recovery from an SD card is possible or not.

From the several studies and trials we have carried out before, it is imperative to say that SD card data recovery is possible. The remaining question is how to carry out an SD card recovery and the steps involved in applying every method. The section below illustrates how to recover deleted files from an SD card.
How To Recover Deleted Data From An SD Card
There are many ways to recover data from an SD card. Each method depends on the conditions of the SD card, factors surrounding the data loss, status of the computer or mobile device holding the SD card, among other determinants.

In this section, we suggest three methods to recover your SD card before contacting a professional recovery expert – diagnostics, test and fix with disk checker tool, and recovery with Recuva software. We will, however, not go deeper into the use of Recuva as there are several other alternatives to Recuva you may want to try.
Method 1: SD Card Diagnostics
You may sometimes believe you have lost files from your SD card when it may not be so. If an SD card is not readable or not showing up on your computer, you may need to begin by diagnosing the card or even the computer before trying to re-access your files.
Some of the fixes you can try include:
Trying the card on another computer
Trying a known working SD card on the same device
Trying a different reader to read your SD card
If you have tried all these methods but still fail to access your data because the card is unrecognizable, has an unavailable drive letter, or your computer shows a different read error. It is advisable to try another method. Maybe the card is corrupted, and you need to be sure before proceeding with data recovery.
Method 2: Test & Fix The SD Card Using Disk Checker Tool
If you are working with a new SD card, there are chances you purchased a fake one. Fake SD cards report false capacities making you believe your card can store particular data volumes when they honestly can't. In such cases, the card will overwrite your data when it fills up, making you believe that your card is corrupted. You can test your SD card using a disk checker tool.
Begin by opening Windows Explorer on your computer
Right-click on the drive and tap on "Properties."
Choose "Tool," tap "Check," and follow the prompts to check the SD card
Follow the prompts to complete the checking process
If the data is ok, the disk checker will rebuild the logical structure of the disk. The tool will also inform you if the card is not working correctly and recovery is not possible so that you can try another method.
Method 3: Use A Specialized Data Recovery Software
Use recovery software if all the methods above did not help you recover your SD card. There are several third-party software in the market today, such as Recuva. Some of the best Recuva alternatives, such as Disk Drill will repair your SD card and recover all your data in a quick fix.
This method is very effective and will also give you a preview of recoverable data to help you choose the correct files for recovery.
To proceed, download and install the SD data recovery software of your choice from the official website and launch it on your computer to repair and recover your SD card.