Hello friends
Belkin wifi router is one of the best wireless routers to use for online gaming and video streaming. in our previous post, we explained Belkin router setup related Questions. Today in this post we explain how to connect Xbox with your Belkin wifi router & troubleshoot any issue along with it.
there are 2 ways for you to connect Xbox with a Belkin WiFi router. Please follow the steps given below-
Wired connection
Connect an Ethernet cord to one of your Belkin router's LAN ports and the other end to your Xbox console's LAN port. This is located at the back of the Xbox.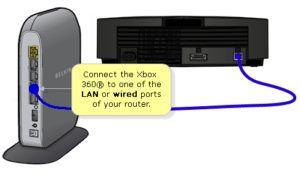 Turn the Xbox ON.
Select settings.

Select System.
Click Network Settings.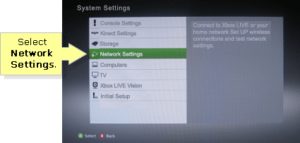 Click Test Xbox LIVE Connection. see the Configure Your Router page on the Xbox website. try rebooting the Xbox and router after setup and see if this works.
Sometimes the device is connected with Belkin with no internet so you must check the connection & configuration settings.
How to Connect Xbox to Wifi Router?
Using the directional buttons, navigate to the settings option.
Select System.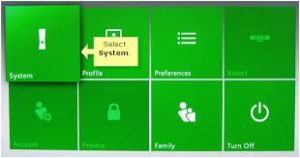 Select Network Settings
please select the network you want to connect to from the list, then click the button on the controller.
Enter the passphrase of the network when prompted, then select.
Now you can Click Test Xbox LIVE Connection. try rebooting the devices then you can use them. I hope this will help you out.
Note: If the network is unsecured, you may skip this step but do keep in mind that sometime Xbox may refuse to connect with an unsecured network or require security authentication to make a security handshake. Please secure belkin router to make the network secure & connected.
Here are some more cool tips
Tips: – Make sure you have the correct password of your Belkin wireless, and while playing the game if you get any issues try doing port forwarding in the Belkin router or understand how to fix Belkin router orange light in case if you need any help with Belkin.
Update Belkin Router Firmware
Now in some cases, it has been observed that High tech devices with sophisticated operating systems would refuse to connect with outdated network protocols. Please update the latest Belkin router firmware to keep it up to date.
😉 We would like to help further please comment below and let us know if you get any more Xbox issues connecting with the Belkin router.
🙂 I hope this will help you out..