Hello Friends,
Welcome to fixingblog.com
Did you come back to Home Or Office & Find your Internet Quit Working? Upon checking all you can see is Flashing Orange Or Amber Light ?
Today in this Post we will explain the Reasons Behind Orange Or Yellow Light On Belkin Router. This Guide Is about How you Could fix the Problem & Get a solid Blue Internet light back on Your Home Router.
Note – Flashing Orange, Amber Or Yellow Light Means the same thing So Don't be Confused With Similar Colour Names.
What Orange Light Flashing On Belkin Router Means –
Many People Suggest that this Light Code Means Problem From ISP(Internet Service Provider) Side But Truthfully it can Happen for many reasons such as –
Loose Internet Wire & Connection
Slow Internet Or Critical Firmware Update
The modem is Unsupported Or Not detected by Router
Router Is Not Configured Properly & Connection Type Was Correct
The Internet is Down From I.S.P Side
Troubleshooting Yellow Blinking Lights
First Check all the cable Connections to the Modem & Router. Make Sure Modem is Powered On.
Now Perform a Power Cycle- Restart the Modem First & Then Restart the Router & Wait for it to Boot up & Ready to Load the Setup.
Login to Belkin Router Dashboard & Look for Any Available Firmware Update.
Read More- How to Update Belkin Router Firmware
After all, these steps See if Your Belkin Router hasn't started Working & You Still See Orange light on Belkin Router Than Read Further-
Reset Belkin Router –
Look at the back of your Belkin wireless router there will be reset hole(reset key)
press that key using a pen or any other paperclip and hold it for 20-25 seconds & Than Let The Reset Key Go.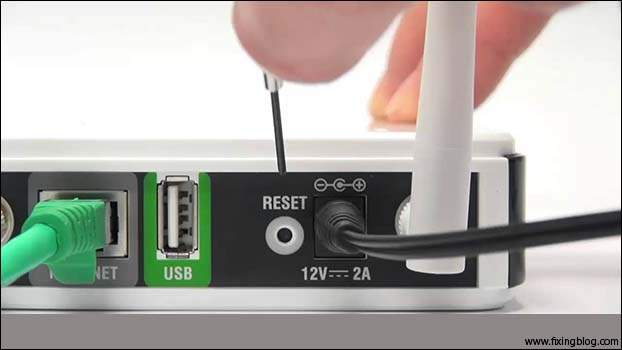 After you reset the Belkin wireless router you also need to restart the modem again and this time please restart your computer also.
Now Your Belkin Router has Been Fully Reset back to Factory Settings & Read to Be installed as a New Router.
Read More – How to Reset Belkin Router to default Settings
Tips and Tricks Before Belkin Setup-
While Belkin wireless Setup You Will be Asked for Your Internet Connection Type In Order to Configure Your Modem With Belkin Router. Please ask your I.S.P For Internet Connection Type Such as DHCP Connection, Statik Connection, PPPOE Connection etc.
just test your modem connection by connecting the laptop direct to the modem.
Read More – How to Setup Belkin Router With Modem
we Hope all this Information has helped you However if you still have any issue With your Belkin Router Try Contacting Belkin Customer Service Or Comment below and let us know if you need any other help .