Hello there, do you see your hp printer offline every time you try to print any document from the computer or smartphone. this guide is the ultimate tutorial on understanding why the printer is offline and how you can get it back online using simple methods.
Pro-Tip- Sometimes Printer Goes offline is because of inactivity and a simple restart would fix the hp printer offline issues however in some cases the issues are different and that would require a bit more troubleshooting.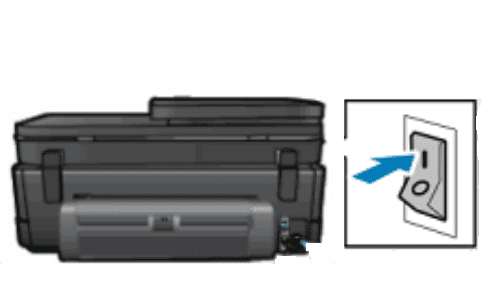 let's understand the problem first and then step by step solve the problem to get the printer working again.
Why Hp printer showing Offline?
multiple reasons could contribute to the issue so here is the list of the problem that may cause the hp printer to go offline.
the hp printer is not set as default printer.
hp printer has gone to sleep mode because inactivity of the printer.
the hp printer setup and configration may have been faulty or driver may have been corrupted.
Multipal Print Job commands are stuck in Queue or printer overloaded.
Printer And Computer may not be connected to wifi Or Connected to diffrent wifi networks.
printr spooler services may be stopped
ip conflicts bitween printer or any other device with router.
Use Printer Offline Mode is enabled
Firewall or Antvirus Blocking the Connection with Printer.
windows corruptions, junk files or outdated driver.
hp Printer troubleshooting should be done in a step by step method in order or else it may cause further issues and the printer may not come back online easily so please let's start with the basic troubleshooting methods first-
How to Fix Hp printer Offline Problem
First, you have to disconnect all the cables from your printer to the computer and turn off your printer and computer. wait for 2 minutes and then plug everything back together to see if that helps you get the hp printer back online.
Make sure there is No Paper jam in the Printers and hardware components are inserted in a proper way, Now let's move to easy troubleshooting one by one.
Clear the Pending Print Jobs
Please Click on Start and in the Search Bar type printers & scanners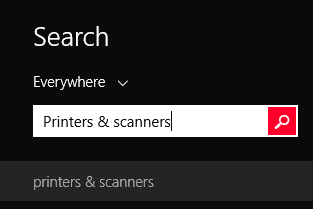 Then click on devices and printer. then select your Hp Printer and click to open queue

a Box Will Come up with with pending print jobs Now Select the Pending Printer Jobs one by one and end it to clear the printer Quue.
You can also Right-click on the printer icon and click on see what's printing and remove the pending print jobs.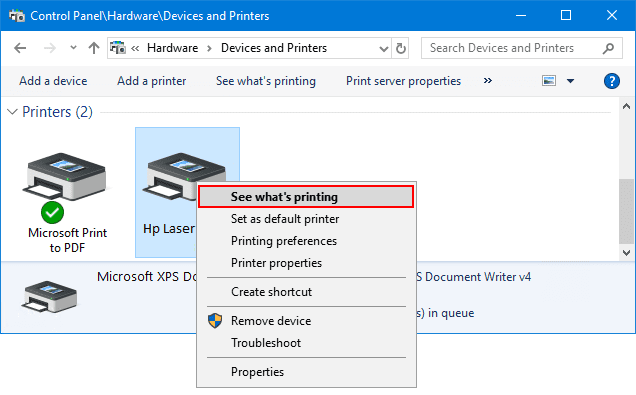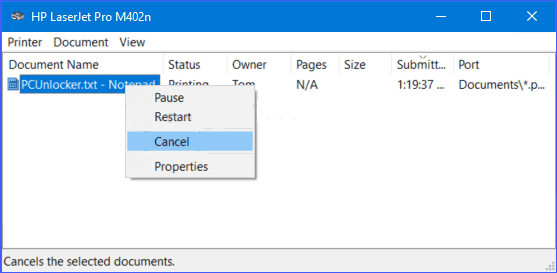 restart the computer and printer and see if the hp printer is back online. if not move to the next step-
Disable Use Printer Offline Mode
these methods are only for windows computers.
click on the start key at the left bottom and type printers & scanners
now click on the printers & scanners and select your hp printer
right click on the hp printer and and select See what's printing.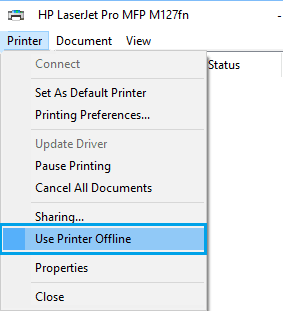 Click Printer tab. Then click to uncheck use printer offline
exit the box now and restart the computer and once its on check to make sure printer is online
now sometimes dua to change in settings or driver update print spooler service may stop running.
Restart your print spooler Services
to restart the print spooler service in windows machine please follow the steps given below-
Look at your computer keyboard and press the windows key + R key (both Together)
now you will be able to see RUN dialog box at the left bottom of the screen.
in the Run box type services.msc and click OK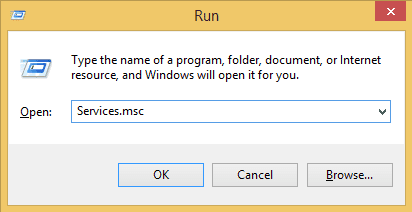 now under services window locate print spooler and select it then right click on it to stop services .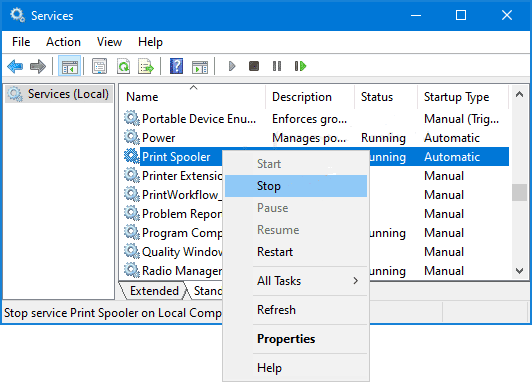 right on print spooler services again and start it again.
exit the window and check if the printer is back online.
Set the printer as Default Printer
if you have taken your laptop or computer anywhere or used any other printer to print then windows 10 will auto select your last used printer as the default printer. please make sure that your hp printer is selected as the default printer. please follow –
click on the start at the bottom menu and type in the search printers & scanners
click on the printer and scanners to access the settings and select your hp printer
right click on it and set it as the defaulr printer. please check it box to make it default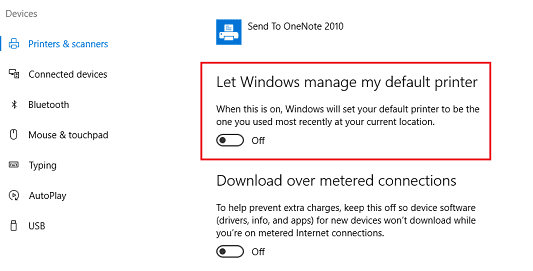 uncheck the mark where it says Let Windows manage my default printer.
Connect Hp Printer To Same Wifi Network
if your printer and computer are on a different wifi network and if you are using the network printer it might become a problem for you to print with it. if you have a wifi range extender or any other wifi network at the home please make sure the printer and computer are both on the same network.
in case if you get any trouble do checkout how to connect hp printer to wifi network. you can use easy wps pin to connect hp printer with wifi.
Folks Most of the time Your Printer Driver Do not Respond with Settings. We will Recommend You Uninstall the Printer Driver and install it Again.
Please Make Sure that You Remove the Hp printer from the Printer list after you have uninstalled the driver.
Uninstall And Re-install Hp Printer Driver
Please click on start and in the search box type device manager.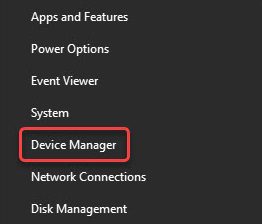 In device, manager click on printers and right-click on your hp printer driver and
click on uninstall click on OK to confirm removal your driver and restart your computer.

install a genuine driver from official hp site and reinstall it again and follow the instructions.
Read More About How to setup Hp Printer and configure the wireless settings while you do it.
Resolve Ip Conflicts for Printer
it's not common but if your router firmware is outdated and your printer is assigned the same ip address as the router it may cause the problem. to resolve this issue you must login to the router using the default ip address for the router and update the firmware.
use the default IP addresses such as 192.168.1.1 or 192.168.0.1 to login and change the router settings. for example here is how you do asus router login and change settings.
you can change or assign the printer a different IP address to avoid any IP conflicts or contact our support team to help you solve the hp printer offline issue.
Firewall and Antivirus Problem
recent virus and malware attacks were focused to exploit the printer vulnerability. to protect the computer using printer most antivirus has extended and updated their security to protect the print services connecting computer.
because of the enhanced security or outdated version of the software, it may cause trouble. please update the antivirus to the latest version of the available software. check what hp has to say about it
Update the Windows and Clean the Computer
if your computer is filled with junk and windows is outdated then it might disrupt printer service or may corrupt the driver again and again. you must clean unwanted software out of the computer.
Remove any other printer driver to avoid software conflict. update the windows and run a complete virus scan.
you can contact support for any other help if the hp printer offline error is still there and you are not able to print with it.
Please Comment Below if you Need any other Help Regarding Your Hp Printer. We thank You For Reading At fixingblog.com