Hello Friends,
Welcome to fixingblog.com
Dear Folks If your Hp Printer is Showing Offline and You are Not able to Print any documents using Hp Printer then we can help you with this problem.
Let's Get started With Basic Steps First and See if we Can fix Hp printer which is Showing Offline and not Printing.
How to Fix Hp printer showing offline?
Guys ,
First, you have to disconnect all the cable from your printer to computer and turn off your printer and computer.
Now follow some instructions-
Check out the Printer Status first –
Please Click on Start and in the Search Bar type devices and printers
Then click on devices and printer. then click on your printer and check status.
it's online or offline.
Then Right-click on the printer icon and click on see what's printing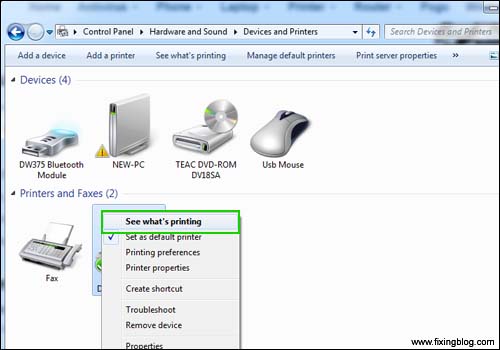 Click on the printer and You can see there a checkmark on use printer offline
You have to click on unchecked use printer offline to use printer online.
Friends Make Sure You Select Hp Printer As a Default Printer.
Restart your printer spooler Services –
Friends Look at your keyboard and press windows key + R key (both Together) Press and hold both keys at the same time now you will be able to see RUN dialog box and in the Run box type services.msc and hit OK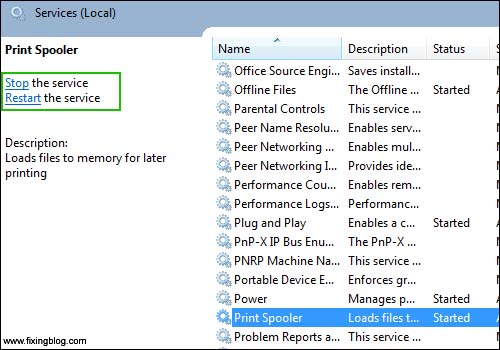 Now go to the print spooler and stop services and restart it again.
Folks Most of the time Your Printer Driver Do not Respond with Settings.
We will Recommend You Uninstall the Printer Driver and install it Again.
Please Make Sure You Remove the Hp printer name from the Printer list.
Re-install your hp printer, driver-
Please click on start and in the search box type device manager.
In device, manager click on printers and right-click on your hp printer driver and click on uninstall click on OK to confirm removal your driver and restart your computer and install a genuine driver from hp site and reinstall it again and follow the instructions.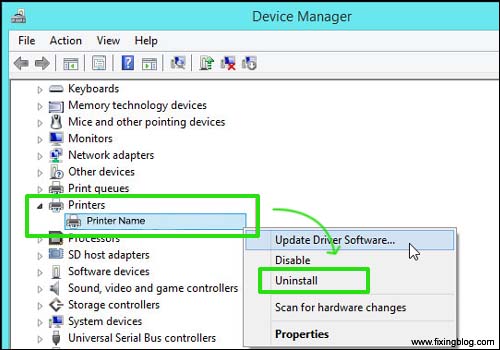 Read More: Why hp printer is saying offline every time to try for print?
After Setup Your Printer Please Restart it and Make Sure It's working
😉 Please Comment Below if you Need any other Help Regarding Your Hp Printer.
🙂 We thank You For Reading At fixingblog.com