Consider the case of a person who must acquire 1,000 fasteners to complete a project. There is nothing on a distribution website that they can find. The buyer contacts the distributor to check that they have got the correct product. If just 500 fasteners were available, the order would have been placed.
Predicament that many B2B purchasers have to deal with
Many distributor websites do not meet the standards for a pleasant purchasing experience, including accurate product information, current stock levels, straightforward interfaces, and, in some cases, even site speed. Well-designed distributor websites attract and keep clients through word-of-mouth advertising and search engine optimization. They also bring in new ones.
When it comes to building B2B client connections, distributors have a difficult time. Using a sample of distributors, Digital Commerce 360 was able to identify their most pressing problems for 2022. Forty-two percent of those polled said they're motivated to start a website because of the COVID-19 outbreak.
An online presence established in the early to mid-nineties will no longer do in this day and age but a distribution website will relly help you get the job done.
Distributing goods and services is one of the most diverse and vast economic areas in the world today. Wholesalers, resellers, and B2B e-commerce vendors are all included in this category. Faxing, phone calls, and face-to-face meetings are the preferred methods of communication among smaller distributors. Only manufacturer catalogs and specifications sheets are available on these websites. In the wake of the shift to electronic purchasing, many distributors were caught off guard.
A distributor's website must include self-service options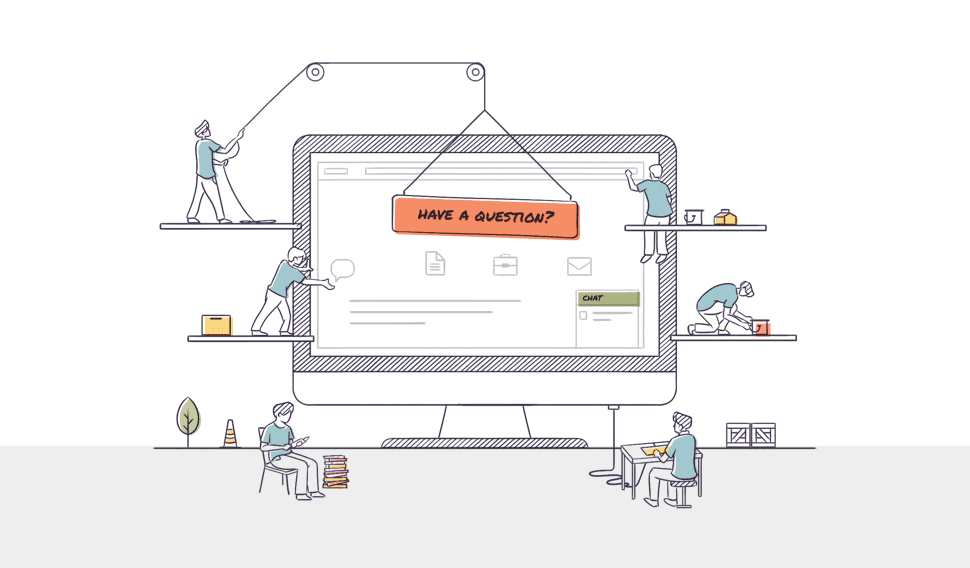 There has been a rise in B2B buyers' antipathy to marketing since the pandemic's digitization trend. A McKinsey poll found that self-service was desired by 39% of B2B buyers, up from 11% in 2013. Over half of B2B buyers don't want a salesperson to contact them or see them in person. Buyers in the business-to-business sector may expect this tendency to continue as Millennials rise through the ranks of corporate America.
Manufacturers and distributors of products
RealResultsMarketing found that many customers prefer to purchase specialty items directly from the manufacturer's website rather than through a distributor. Marketplaces for business-to-business transactions, such as Amazon, Grainger, Fastenal, and Grainger, quickly draw purchasers. Their search facilities, product catalogs, and comparison tools are all top-notch. It's easy to use and gets a discount from the marketplace.
Customers regularly use web applications and configuration options provided by manufacturers to develop their unique solutions. Therefore, distributors are expanding their B2B e-commerce solutions to include more than just the conventional B2B e-Commerce platform. Smaller businesses are looking at online marketplace solutions to compete with larger companies.
Distributor websites must go beyond product catalogs and specifications sheets to be practical—more than a shopping cart and an introduction to our company. For a customer to make a purchase, they must have a sense of security and trust. Customers should be informed about the origins of their products, and distributors should be able to customize their offerings.
The study by Inviqa found that consumers do not always have a specific goal in mind when making a purchase. For example, one-tenth of Millennials said they would not buy from Amazon because it is "difficult to find inspiration on Amazon," which is the primary reason. Customers' interest may be piqued and maintained using a variety of channels, such as blog posts, videos, product comparisons, and customer reviews, to name a few.
A well-designed e-commerce website may benefit distributors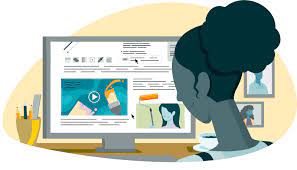 There's a lot more to an e-commerce site than a product catalog and a sort of customer service. To get more information, customers in the business-to-business sector are reluctant to phone, email, or peruse a PDF (worse yet, a physical paper catalog). A well-designed distributor's website serves as a one-stop-shop for customers, making buying easier.
Branding
Creating a strong brand is more than just having a memorable logo or clever tagline. It allows you to distinguish yourself from others. Upstream and downstream channel partners, resellers, and customers are all served by distributors. Distributors may use e-commerce websites to build a brand identity, differentiate themselves from their competitors, and offer a distinct value proposition.
Marketing
Customers can't appear out of thin air. The first step is collecting data, assessing, and comparing several possible service providers. Getting people to come to your website is what marketing is all about. Consumers may be attracted, nurtured, and eventually turned into repeat customers with the help of distributors' internet marketing.
Quality assurance in the provision of services
Prospective customers can visit an e-commerce distribution website at any time because the internet never sleeps. It would be beneficial for distributors to provide a website where customers could explore, obtain information, and purchase products at any time of day or night. As long as distributors can access an easy-to-navigate website.
Discoverability
Most of your new customers are already online, even if they haven't found you yet. To reach out to potential customers and share important information with them. Optimizing your e-commerce website for search engines and writing informative blog posts about your product lines are two ways to achieve this objective. You'll also be seen as a trustworthy source and have a better chance of being found.
what information should be included on a distributor's website?
Websites capable of the following services are necessary for a long-term distribution company's success. Back-end technology that automates tedious administrative tasks is also a vital component of a welcome user experience.
Simple, beautiful, and responsive are all characteristics of a profitable design
Customers today want an easy-to-navigate website that works well on any device. An easy-to-navigate responsive website should be your first choice.
Results for a search of the product's information
As soon as visitors see that the only content on your site comes from the manufacturer, they'll quickly go. A vast product catalog with varied qualities for each item is critical when evaluating a website's on-site search feature.
Intuitive pricing system
Exclusive pricing or cost negotiations are commonplace among wholesalers. While some argue that dynamic prices are necessary, others say they are not. An effective sales tool is a website that reveals the actual cost of your items to the consumer.
Customizable matrix products include a wide range of options
Products that are difficult to mass-produce are a specialty of certain distributors. You'll need product pages that let you include a matrix of options for purchase, as well as many other qualities and attachments. These are the standards they meet.
E-commerce is the new industry standard for distributors of all types of goods and services.
Because of the COVID-19 epidemic, distributors are more dependent than ever on their e-commerce websites. As a result, you know what makes a B2B website successful.
In conclusion
Forward-thinking distributors shifted their primary sales channel to their websites when corporate closures and state-wide shelter-in-place orders precluded face-to-face encounters.
Many distributors are still struggling with e-commerce or aren't achieving the expected results as 2022 approaches. If you've had a bad experience with e-commerce, don't entirely discount it. More than two-thirds of all e-commerce transactions are currently made between businesses. In addition, you now have a better grasp of the essential elements of a successful website.
It's more than just a new way to communicate with your customers; it's an investment in your organization's long-term success. Having an e-commerce website may be the only way to keep your business afloat in this new normal.