Hello friends,
Welcome to fixingblog.com
Why email attachment is not Opening -:
Dear Folks,
We understand this issue better than anyone and we promise you after reading this Post you will be able to open that attachment of your email.
Ok, first thing first if you can not open the email attachments or you can download email attachments.
try these basic steps before you go deep and dig a lot for no reason.
Basic fix to download And open email attachments-:
Some times it's your internet Browser Creating a problem for your email attachments.
You just have to adjust some settings try these steps –
Setting browser to download email attachments -:
just clear all cookies and browsing history and try resetting the browser OR You can lower down security settings in a browser to default. see if that helps if not Continue Reading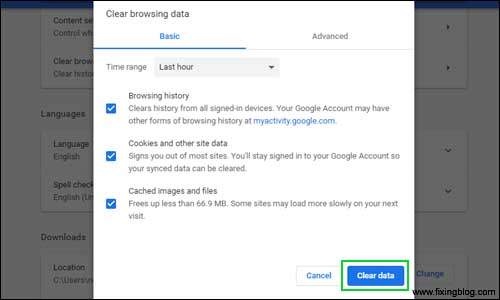 If you Can't Download Email Attachments from the currant Browser we would Suggest you please Try changing the browser.
there are many browsers like chrome, Firefox, internet explorer etc.
If you ever had a Slow computer ever Checkout this Post to Clean your computer Top 10 tricks(Quick And Smart steps) to Speedup your windows computer
you can use any of them to download the email attachment but do remember don't use the same Browser you are having an issue with.
Just Use a different browser to open your email. please login to your email using a different browser and try downloading the email attachment.
Try Changing settings in antivirus Protection -:
Dear friends most of the time this problem come because your Antivirus Protection Think that file is not safe.
If your antivirus protection classifies that particular File is not good for the system or consider that attachment as the suspicious content it will not allow downloading that email attachment.
Try these steps to Fix this issue –
first You can disable your antivirus protection temporarily to download the email attachment.
You can just disable the antivirus most of them have this feature to disable them for some time.
Please make sure whatever content or email attachments you are downloading is Safe and you trust the Sender.
let's just think you have Successfully Downloaded Email Attachment.
If You can't Open the email attachments-:
Friends if you have already Downloaded the email attachment and you are not able to open it try using these steps –
You must Open the email attachment using the file supporting program like for example if you have received a file in excel format you must use Microsoft excel to open that content.
If you have received email attachment in .pdf format you need to use a PDF reader program To open the attachment.
Please Update your file opener program like ms office, PDF reader etc.
Make sure this file is not in a .zip Format.
You can extract .zip file after Downloading the email attachment.
Try this advice and see if this helps you to fix your problem.
Please Comment Below if you need other help with email Problems.
We thank You for Reading at fixingblog.com